AirDroid Cast now allows you to cast a computer screen (both Mac and Windows) to an iOS device under LAN(same WiFi).
Step One: Download and Installation
Computer: Go to AirDroid Official Website Download Center, download AirDroid Cast Desktop Client and then install it into your computer. Select the corresponding installation package according to the system type: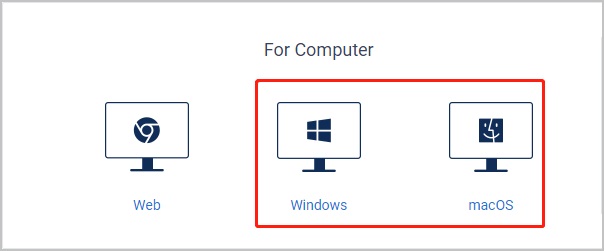 iOS devices: Search AirDroid Cast in App Store on your iOS device, and GET it.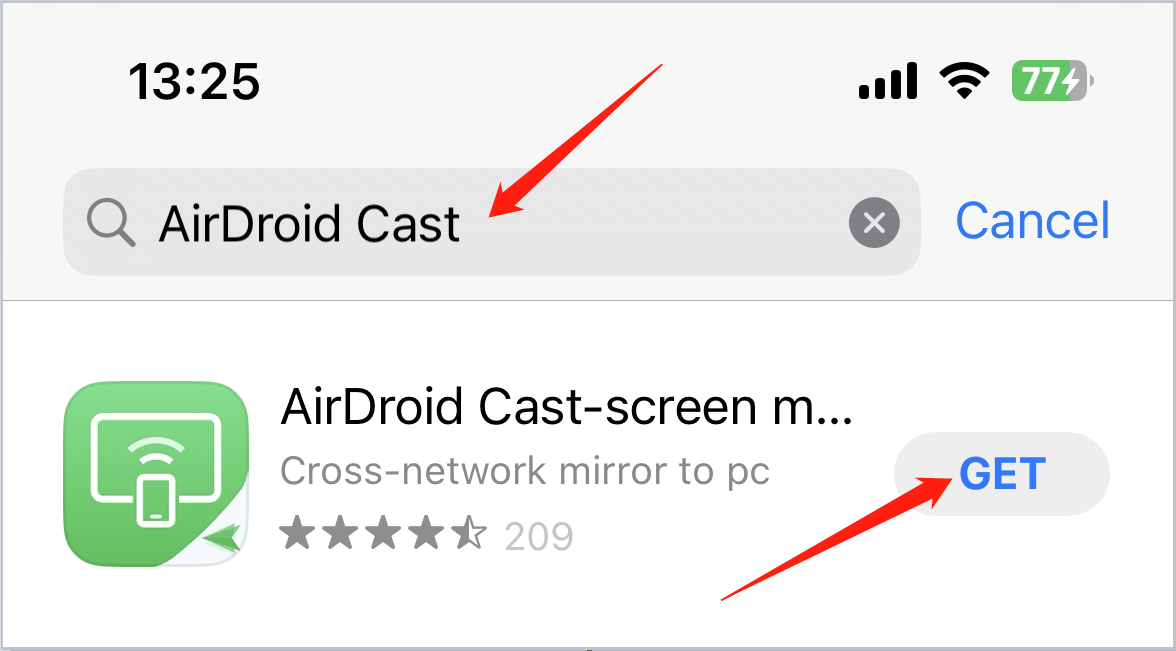 Step Two: Cast the computer screen to the iOS device
1. Open AirDroid Cast Desktop Client on your computer, and go to the Cast to.
2. Open AirDroid Cast on your iOS device, and go to Receive Screen Cast.
3. Enter the cast code of your iOS device into AirDroid Cast Desktop Client.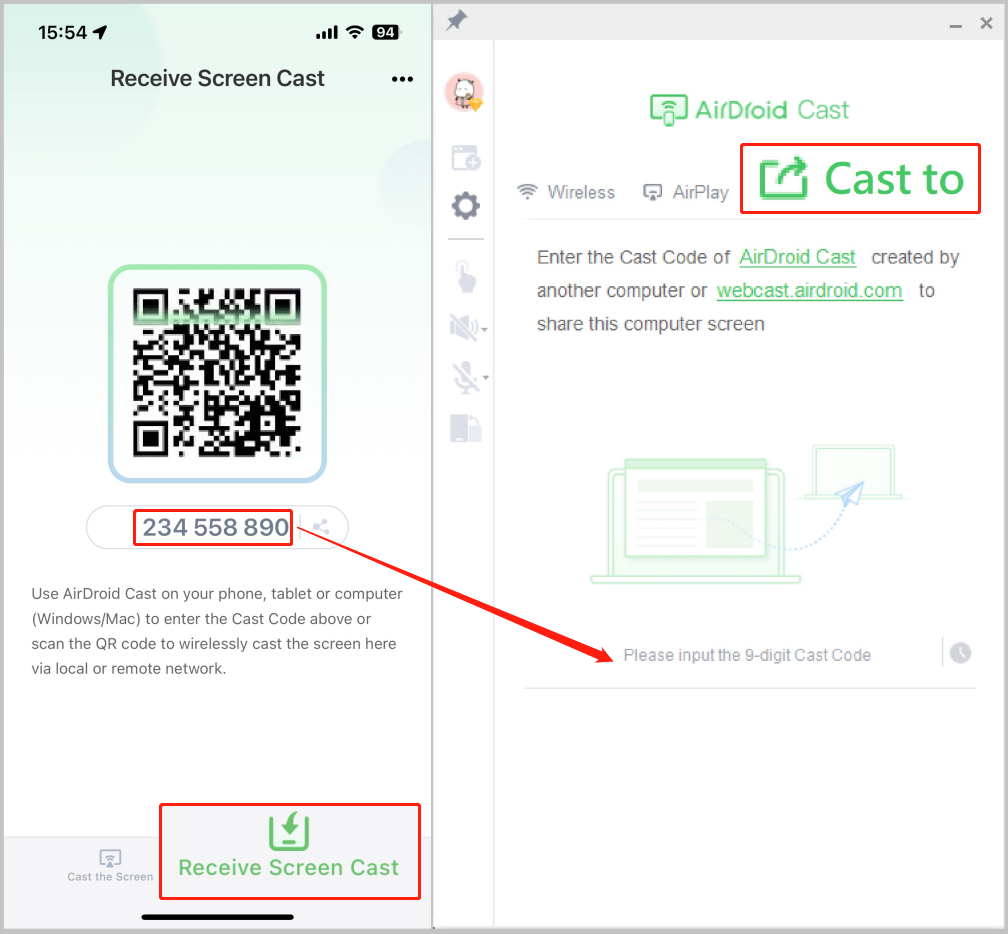 4. Accept the casting request on your iOS device then you can start casting the computer screen!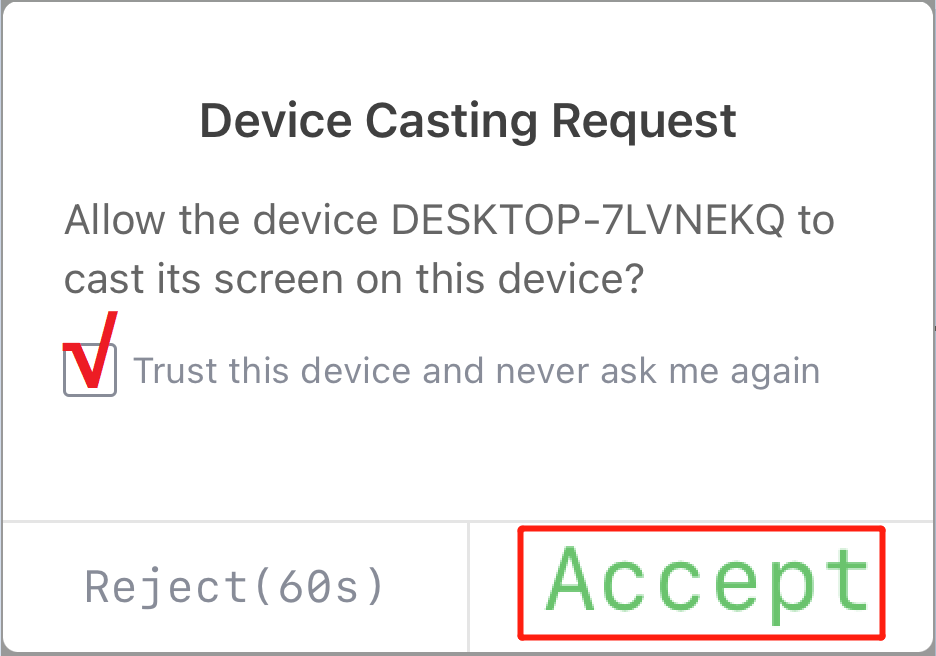 Function buttons
iOS Client:
Rotate screen
listen to/ silence the iOS microphone
listen to/ silence the PC microphone
Stop casting
Collapse/Expand navigation bar
Computer Desktop Client:

① Current status, Sharing when casting, and Pause when suspending
② Pause/ Start casting
③ Switch screen (only available when the cast computer is connected to multiple screens)
④ Microphone, transmit/mute the microphone of the iOS device
⑤ Sound, listen to/ silence the computer
⑥ Stop casting
⑦ Collapse/Expand navigation bar
Note
Remote casting is a premium feature. You need to upgrade to AirDroid Cast Premium to use it.
Related articles
How to Cast a Computer Screen to an Android Device via AirDroid Cast?
How to Cast an Android device screen to an iOS Device via AirDroid Cast?
How to Log in to your AirDroid Cast account on a mobile phone?