You know your device has an internet connection and that Biz-Daemon is properly installed, but you're having problems connecting to your device. Sometimes it takes a few tries to get connected or that when you are in a remote control session, the image feed feels "laggy," if you're experiencing the above, then this information may help you.
Dynamic Mode
Along with the recent updates we created a new method of connecting to your device and we've improved the connection rates and added the ability to auto/manual adjust framerate according to bandwidth so the remote control image feed will be smoother. This method of connecting to your device also opens up access to another feature called Remote Sound.
* Remote Sound is available for Ultimate plan and above
** You may experience a few seconds delay when trying to build an initial connection.
How to switch to Dynamic Mode
Open up your Desktop Client controller app (PC)
Go to the upper-right hand corner Settings icon
In the new pop up window, under Connection Mode, select Dynamic Mode
You may choose to cap the framerate, otherwise, it will be auto-adjusted.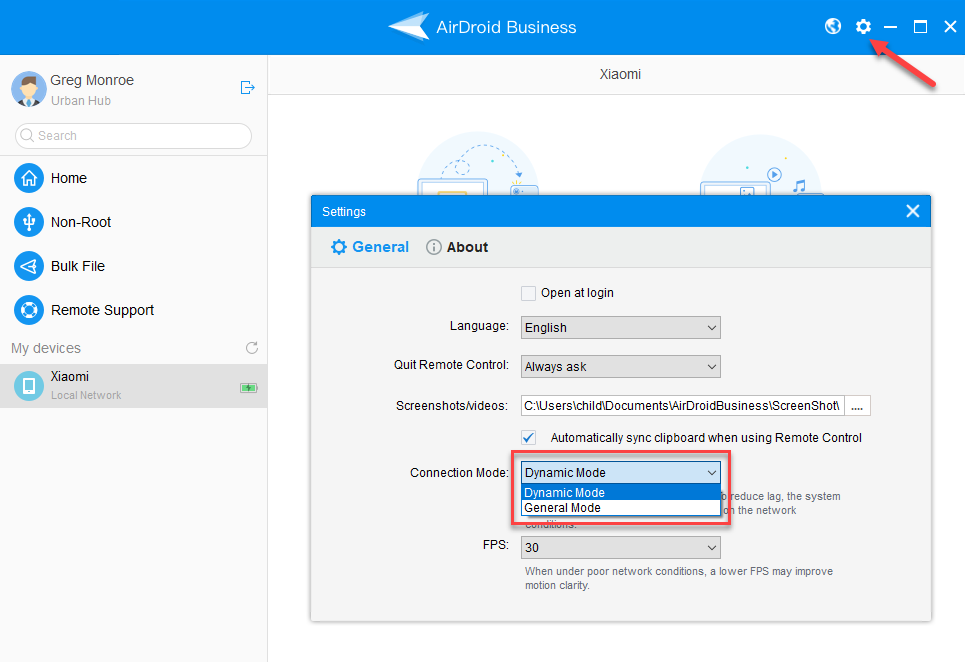 Here's more info on Dynamic Mode and all the benefits of the new method of connecting to your devices:
Remote Audio Monitoring: Dynamic Mode for Android Remote Control