AirDroid will create a recurring subscription when you purchase AirDroid Cast premium. User can't make new payments when the subscription is still valid. So, if you want to use another payment method, the subscription should be canceled first.
Log in to your account on the AirDroid Official website.
Scroll down the page and find Cast, then you can see the Unsubscribe option.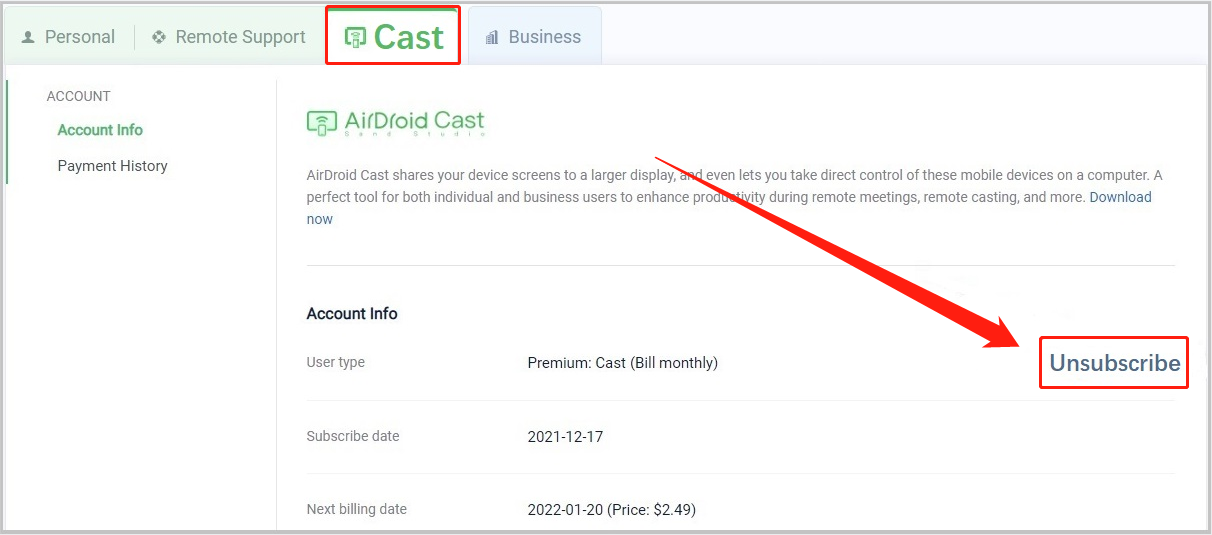 According to Google Play policy, developers are not entitled to manage subscriptions for the user. You need to cancel your subscription by following these steps:
1) On your Android device, open Google Play Store.
2) Make sure you're signed into the correct Account.
3) Tap Menu, then enter Subscriptions.
4) Select the AirDroid Cast subscription.
5) Tap Cancel subscription.
After you cancel the recurring subscription, you can use your new payment method to purchase AirDroid Cast!