Remote Control allows you to control Android devices from PC. You can control devices remotely and check messages from a PC with a physical mouse. 
If you want to remotely control another Android phone from this Android phone, please check How to use AirMirror App to control your device remotely?
For Desktop Client
Open https://www.airdroid.com/get.html on your computer and download the Windows client or Mac client.
Log in the same AirDroid account on your desktop client, then click on the Remote Control icon: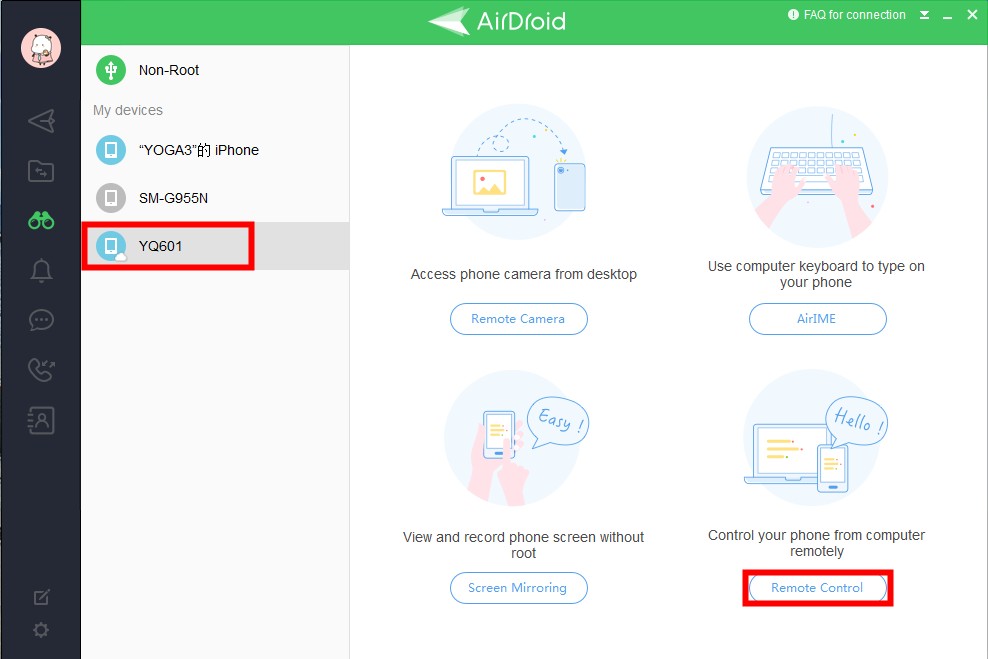 For Web AirDroid
Log in web.airdroid.com and connect to your phone. Click on the Control icon.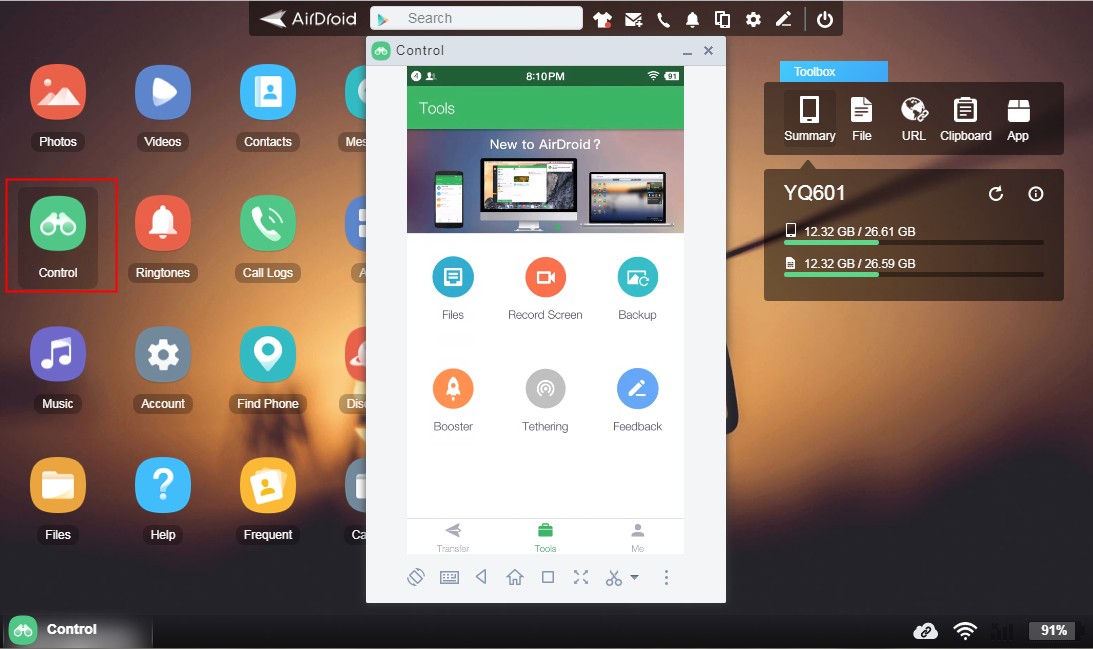 You can use Remote Control if it is a Rooted device and AirDroid should granted the Root permission (Go to the Root permission management app like SuperSU to manually grant AirDroid the permission.)

If it is a Non-Rooted device, you should probably know How to use AirDroid to remote control your non-root devices.