Desktop Notification allows you to view all apps and system's notifications on your computer. For instant, WhatsApp, WeChat, Line, Facebook, Twitter... all user and system app notifications are supported.
How to enable Desktop Notification?
1. Make sure you can receive the notification of the apps on your phone first.
2. Turn On the permission of Desktop notification on your device.
Open AirDroid App> Me > Security & Remote Features > Desktop Notif. > Enable Permissions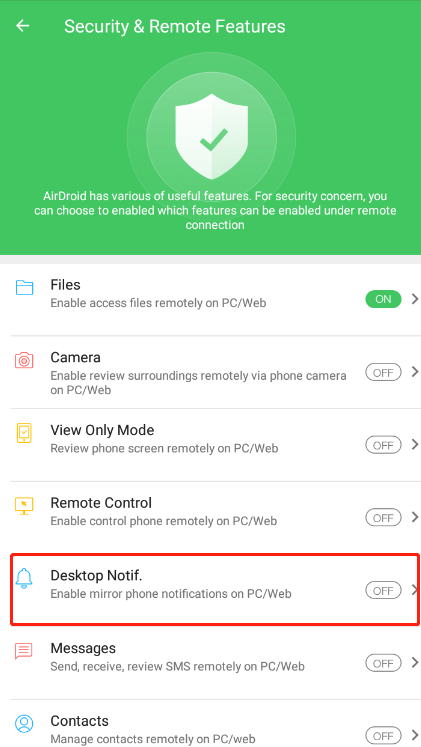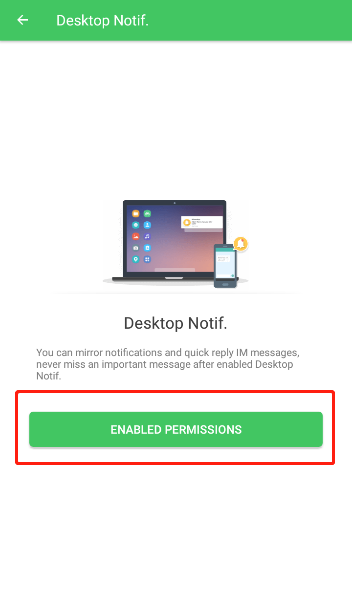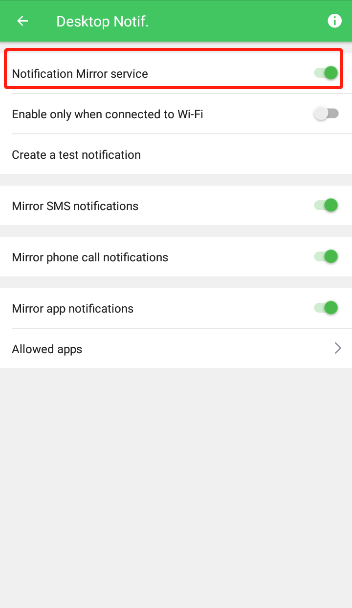 You can enable/disable the notifications of SMS/Calls/Apps on the page too.
How to block the notification mirror from specific apps?
From AirDroid App on your phone:
Go to Me > Security & Remote Features > Desktop Notif > Click Allowed apps > Uncheck the Apps > tap OK
From the desktop client for Windows/Mac:
Open AirDroid > click the Notification icon > select the app that you want to block notifications from > close Mirror notifications
Note:
If you don't want all the pop-ups notification, you can go to Settings > Notifications > enable Mute Notifications.
Why I Can't Receive Any Notifications on AirDroid Win/Mac/Web?
1. Make sure the device is running Android 4.0+
2. Make sure you've enabled Notification Mirror service in Desktop Notif of AirDroid app
3. For AirDroid Win/Mac, make sure you didn't turn on Mute Notifications in Settings of AirDroid Win/Mac or block notifications from specific apps
4. For AirDroid Web, make sure you've enabled desktop notifications via Account > General > enable desktop notifications
5. Make sure the app notification is not blocked. Double check on Ring icons > Blocked page.
If you still can't receive any notifications which have to confirm your situations not belong to the above cases, you can kill the AirDroid process and open it again.