If you want to change the Email/Nickname/Password of your AirDroid Personal account, please follow the steps below:
Sign in to your AirDroid Personal account on the AirDroid User center
Then you can see the button to Change Email/Nickname/Password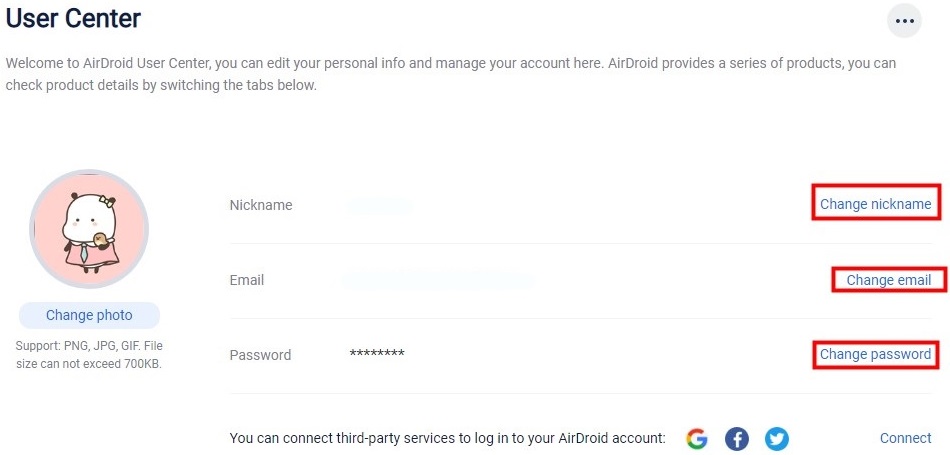 Note:
If you change your Email, you can not use the old one to sign in again. If you have owned a premium, the premium will be transferred to your new account.
If you change your password, all the devices will be signed out. Please be careful to do that.
If you forget your AirDroid Personal Password, you can reset it here.