To cancel a subscription, you need to cancel the recurring payments. However, the subscription you've purchased remains active until it reaches its expiry date. For example, if you purchase a year subscription and then choose to cancel it, the subscription will remain active until the end of the year period.
To cancel your subscription:
Option 1:
Sign in to your account at www.airdroid.com, go to the User Center - Account Info - Unsubscribe.

Option 2
Sign in to your account at web.airdroid.com, click Account, and then click Cancel Subscription.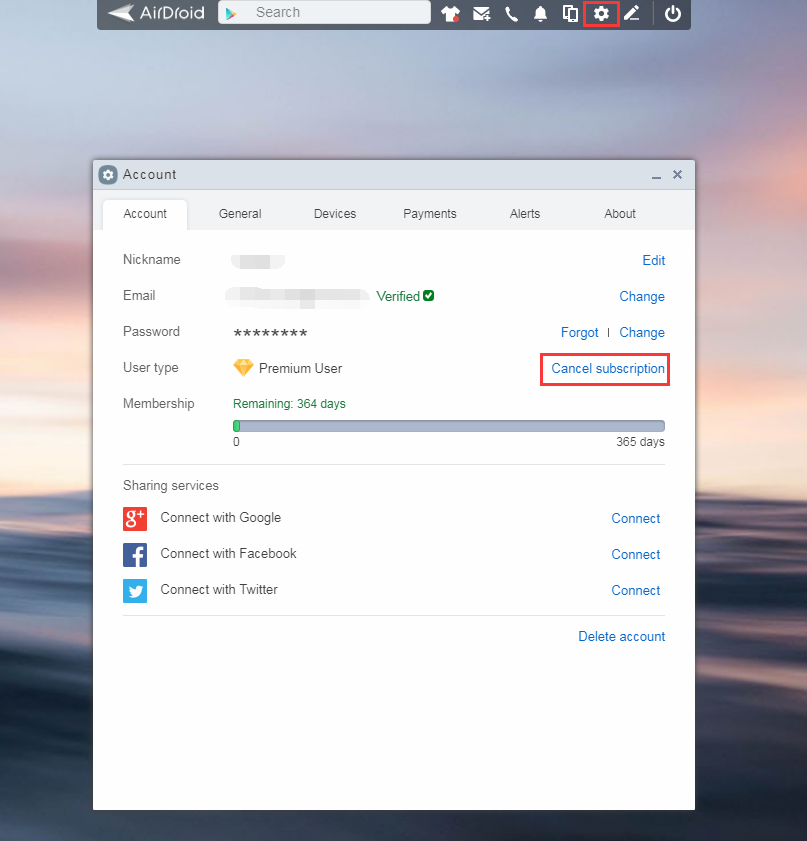 Related articles