If you've got an AirDroid Activation code, you can use it to activate AirDroid Premium service for your AirDroid account.
You can follow the steps as follow to learn how to use it.
Phone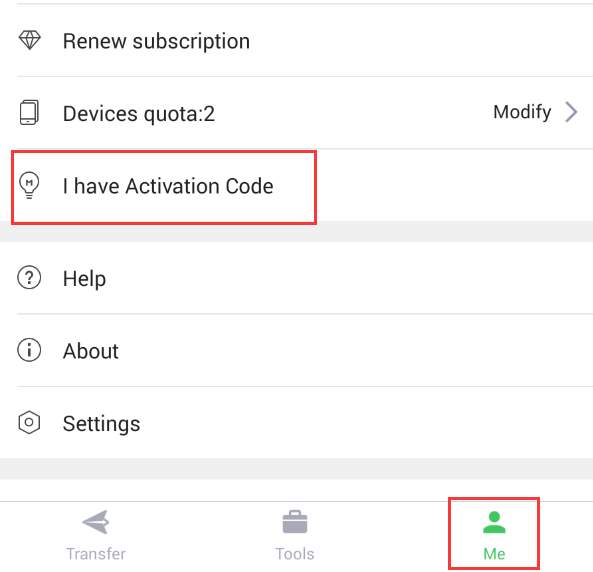 AirDroid on your phone > Switch to Me page > Tap 'I have Activation Code'
Web
1. Visit http://www.airdroid.com/code/, click Activate Now.
2. Enter your activation code and click Activate.
3.Check the detailed information and click Activate Now. AirDroid Premium will be activated.
How to get activation code?
You can keep your eyes on AirDroid in-app promotion. Make sure you are keep following our SNS communities to catch up with the upcoming promotions in time to get activation code!
Facebook: https://www.facebook.com/AirDroid/