When your Android device is non-root, you need to set it as follows according to the platform the console is using:
AirMirror App or AirDroid for Win/Mac:
Step1
Turn on USB debugging
If you don't see a pop up on your phone for you to turn on  USB debugging, go to Setting > About phone > Tap Build number for 7 times to enable Developer options. Then go to Developer options to enable USB debugging.
Note:
1.If your phone is Xiaomi, you should also enable USB deugging(security setting) first before turn on USB debugging.
2.If your phone is Vivo, you should alsoenable  USB simulated input first before turn on USB debugging.
3.If your phone is Huawei Android 8.0+, you should also enable  'Allow ADB debugging in charge only mode'.
Step2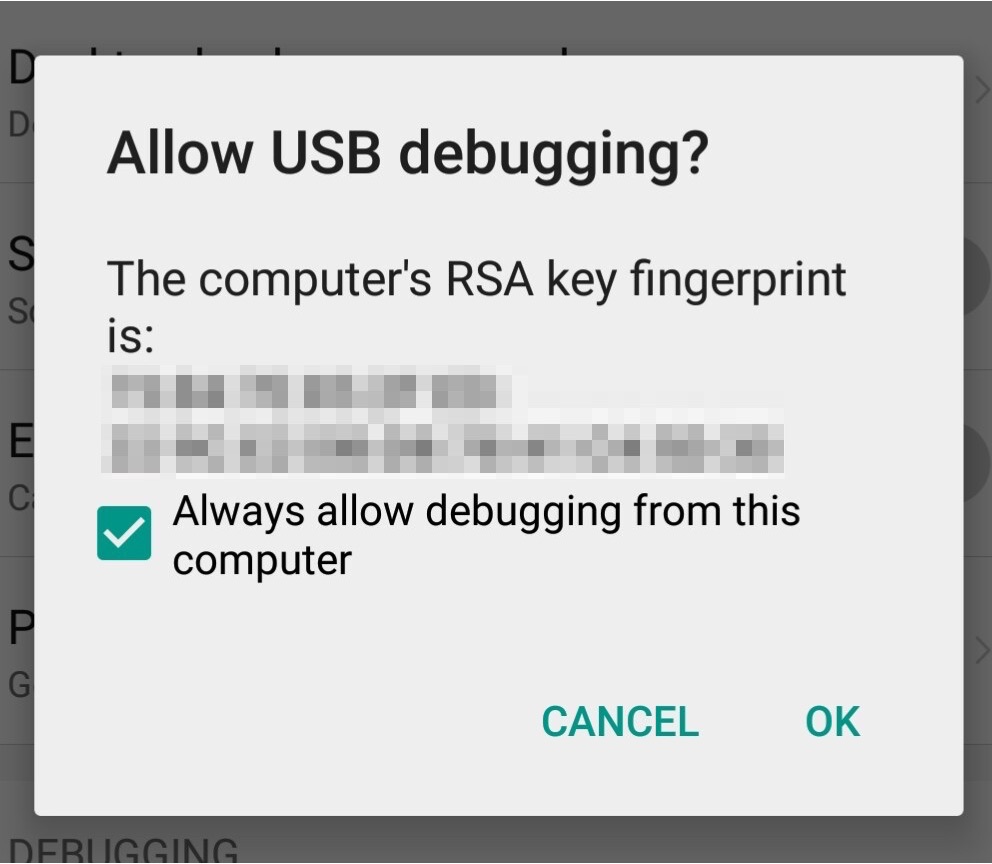 Connect your phone and PC with USB cable, kick the option 'Always allow debugging from this computer' which pop up on your phone.
Step3
On the left panel, you will find a binocular-like icon, click on that, and then click on Non-Root tab. Connect your phone to PC and give the required permissions, and you're done.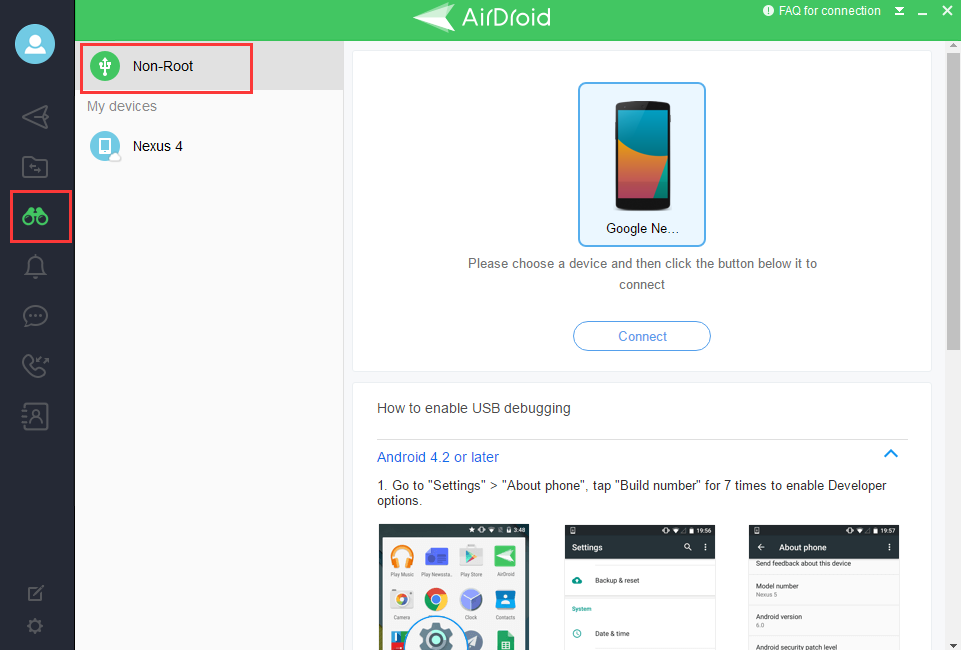 NOTE:
You need to make Non-root setting again if you reboot the device(s) so that you can use AirMirror's functions normally.
Use web browser:
You may need to install AirMirror plugin when you first time use AirMirror on the web AirDroid.
Enable the USB cable > Click AirMirror > install AirMirror plugin > Click Device authorization > Select a device.
If your devices were rooted, or you have any problem with the non-root way, you can also try to use AirMirror in rooted way.
How to use AirMirror on rooted devices?