Use the Find Phone feature to help you trying to see your missing device on a map or play a ringing sound. And you can use Lost Mode to lock, track, or remotely erase all of your personal information "intruder" can take photos of the man who tried but failed to unlock the Android device (Only provide for Premium users).
Sign in to AirDroid Personal Web and click the Find Phone icon. (You are required to enter the AirDroid Personal password again for security reasons.)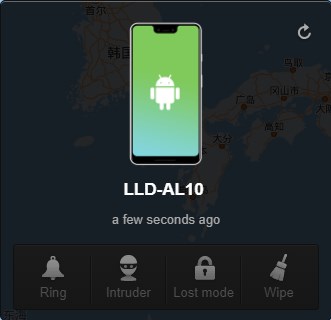 Ring: Ringing your phone in maximum volume to help you find it in the room.
Intruder: AirDroid Personal can take a photo of the face of the intruder who tried and failed to unlock your device. (You should turn on Find Phone on your phone first; Only provide for Premium users)
Lost mode: Lock your phone with a passcode and show owner information on the screen. (To exit lost mode, click Unlock)
Wipe: This will reset your device to factory default. All personal data will be wiped. (Only provide for Premium users)
How to enable/disable Find Phone?
Enable: Open AirDroid Personal on your Android Phone, go Me > Security & Remote Features > Find Phone > Enable permissions, click ACTIVATE from the pop-up window.
Disable: Open AirDroid Personal on your Android Phone, go Me > Security & Remote Features > Find Phone > TURN OFF, enter your password to confirm it.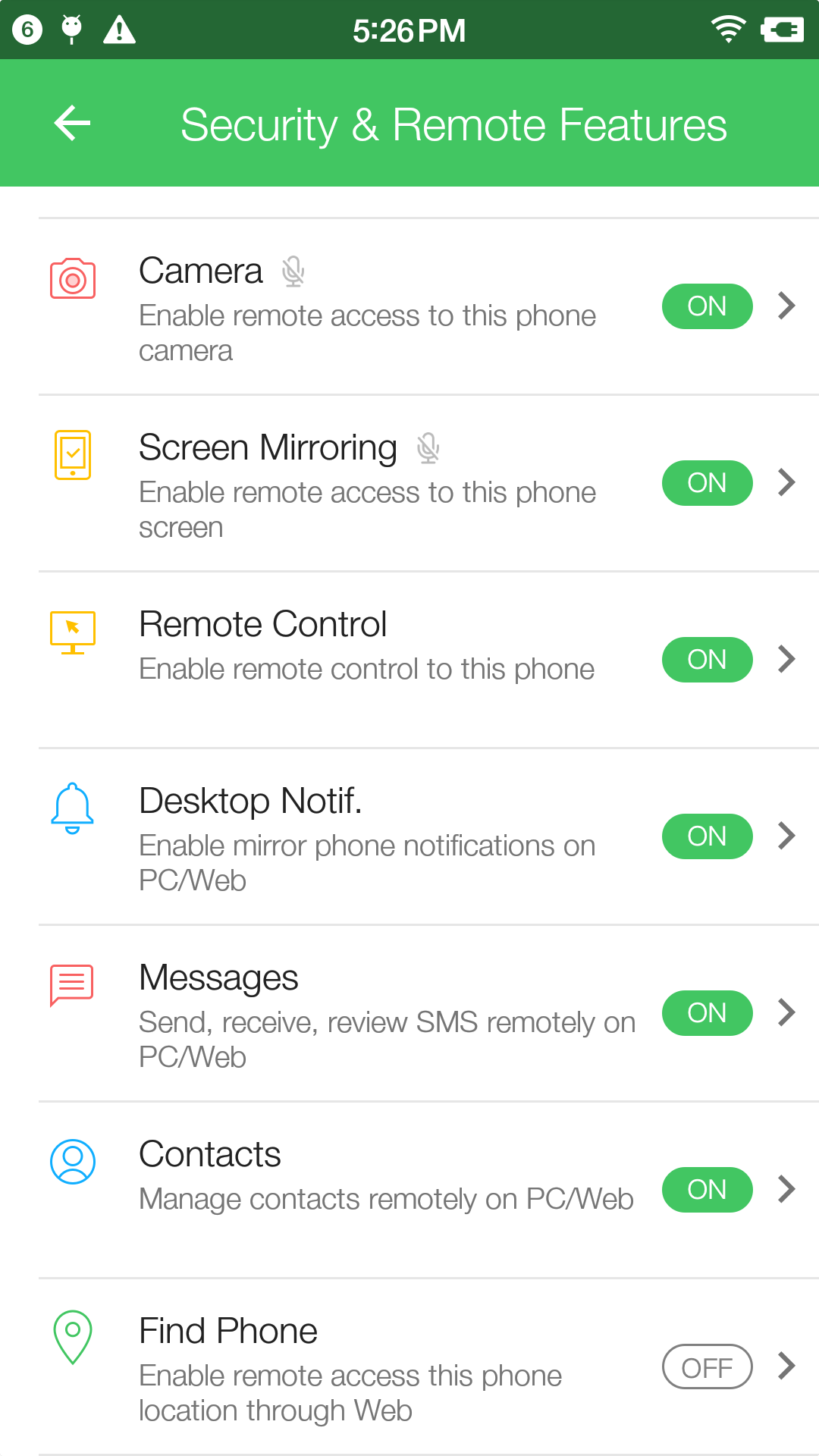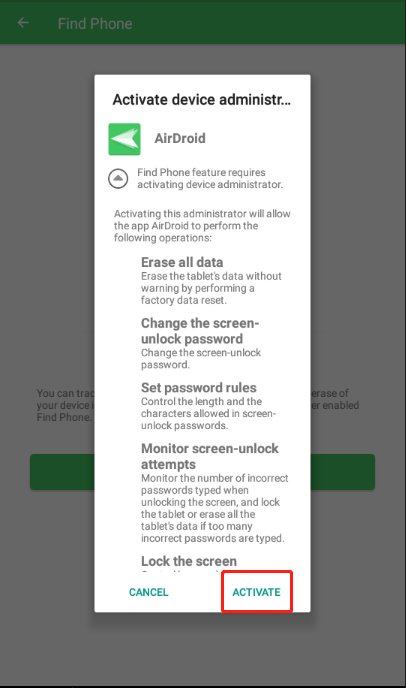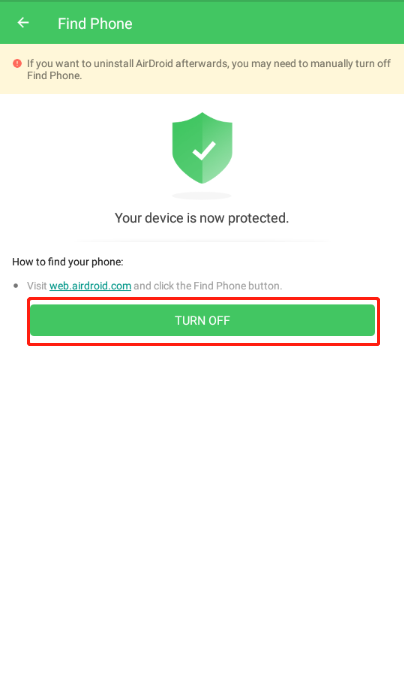 Why Do I need to activate the device administrator to use the Find Phone feature?
Find Phone relies on some features provide by Android Device Administration API, e.g. Erase all data (allows you to erase all data when you cannot get your lost device back), Monitor screen-unlock attempts (allows you to take photos of the people who attempts to unlock your device but failed), etc.
Failed to locate my device?
AirDroid Personal cannot provide you with the location of your device? The location of your device is not correct?
Please follow the following troubleshooting steps:
Check if Google Maps is working normally on your Android device.
Go Settings > Location access, and turn on the options: access to my location, GPS satellites, and Wi-Fi & mobile network location
Due to the fragmentation of Android, "Find Phone" might not work as expected on some Android devices. But our developers are working on this all the time and trying to make improvements on every update.