If you have Non-Rooted devices that are running
Android 7 or above AND below MIUI 11,
you could benefit from our New Development.
We know the Remote Control feature is essential for your business. Rooting is often required for this function and if you are not able to root, please follow the below setup instructions. 
You will be able to Remote Control a device using a method to allow you root-like functionalities without actually rooting.

Part 1. Download & Install AirDroid Business Desktop Client on PC
Steps:
1. Visit the AirDroid Business Admin Console and sign in your AirDroid Business Account. 
2. Tap the download icon on the top menu bar.
3. Select the Desktop Client to download according to the operating system on your PC.
Part 2. Install Business Daemon (Biz Daemon) on Controlled Devices
Before using Remote Control, please MAKE SURE ALL controlled devices have installed Biz Daemon.
More details of installing Biz Daemon: Getting Started Part 3: The Applications of AirDroid Business and Where to Download Them
Part 3. Gain Non-Root Permission for your devices
(NOTE: After REBOOTING your devices, you will need to complete the Non-Rooted procedure AGAIN.)
Step1:Turn on USB debugging
Android 4.1: Settings > Developer Options > enable USB Debugging.
Android 4.2+:Settings > About phone > TAP Build number for 7 TIMES to enable Developer Options > enable USB Debugging.
Note:
1. If your phone is Xiaomi, you should also enable USB debugging (Security setting) before turning on USB debugging.
2. If your phone is Vivo, you should also allow USB simulated input before turning on USB debugging.
3. If your phone is Huawei and Android 8.0+, you should also allow both "USB Debugging" and "Allow ADB debugging in charge only mode."
Step2:Connect your device with the USB cable.
1. Connect your device and PC with a USB cable, check the option "Always allow debugging from this computer," which should pop-up on your device.
If the pop-up window is not displayed, follow the instructions to reconnect the USB cable or try with another cable, and make sure the driver of your device was correctly installed.
TIPS: If the windows above never appear, reset USB debugging by clicking "Revoke USB debugging authorizations."
NOTE:
1. If you are running Android 8.0+, disconnecting the USB cable may disable specific settings. Please kindly check "Charging only" before operating the Non-Root setup.
NOTE: DO NOT CHANGE the USB configuration. Otherwise, the Non-root procedure will fail after unplugging your device.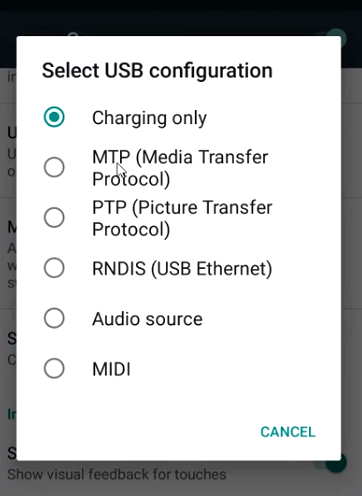 For Huawei devices & Android 8.0+, click "CANCEL" on "Use USB for" when you connect your device to your PC.
Step3:Non-root setup
1. Desktop client (Win/Mac):
Open AirDroid Business Desktop Client on your PC (Win/Mac), click Non-Root to connect your device.
Click "Connect," and the Non-Root procedure is complete.
Tips: If you can't see the notification above, go back to Step2 and try again.
Note: You need to reset "USB debugging "to gain Non-Root permission if you reboot the device(s).
Part 4. Access your Non-Rooted devices remotely
Go to AirDroid Business Desktop Client -> select your Non-Rooted online device -> click on Remote Control.
Tips: If your Non-Rooted device is showing Offline after granting Biz Daemon permission, please make sure Biz Daemon is running in the background, and the internet connection is available.
Remember to keep Biz Daemon running on the background.
For connection issues, please refer to Failed to connect to device?
Enhance your team's productivity now.
We'll send you everything you need to get started.