1. Go to "Settings" on the phone;
2. Scroll down and tap "About Phone";
3. Tap "Version" 7-10 times to make Developer options available ;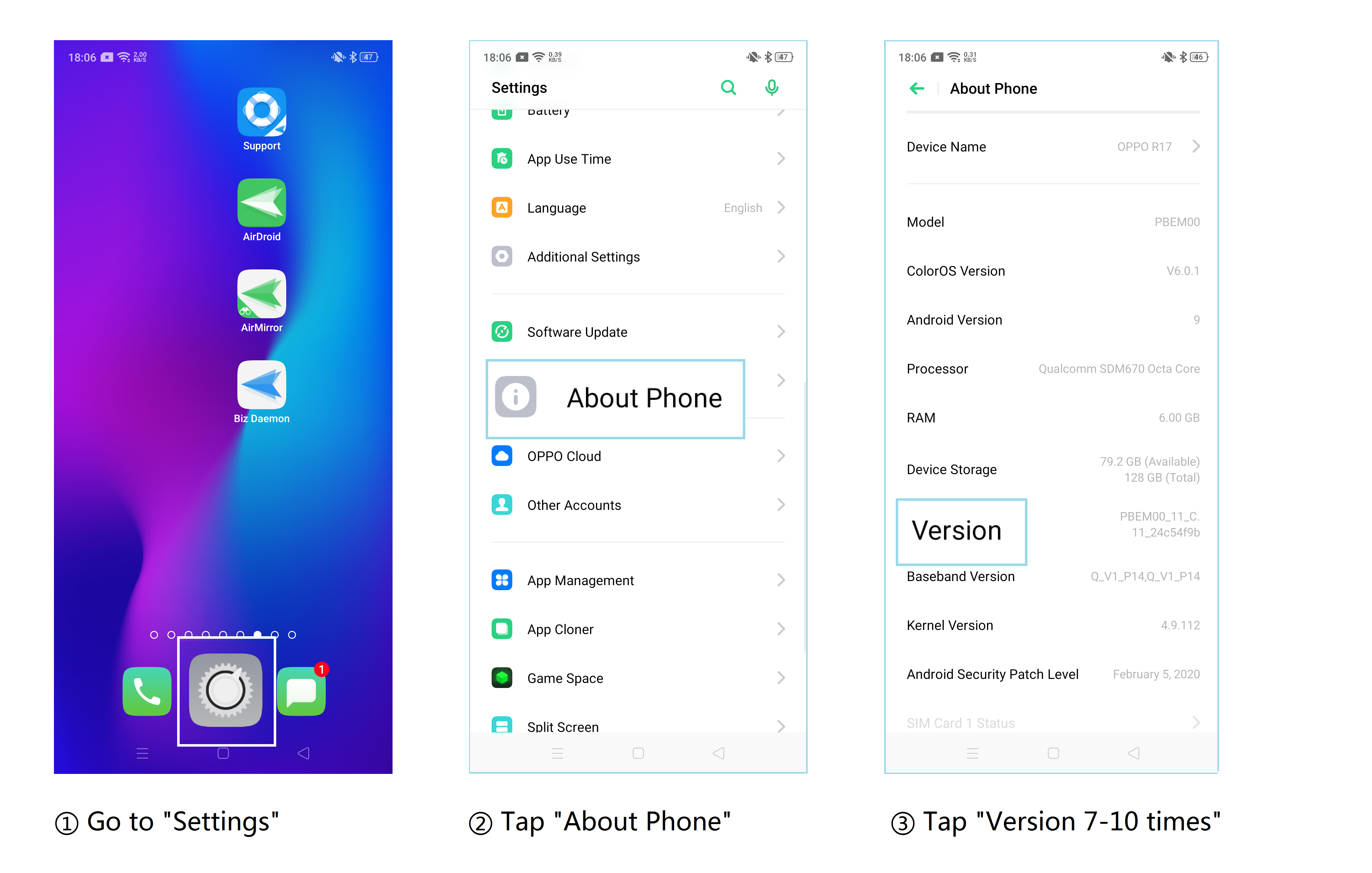 4. Go back to the previous page and go to "Additional Settings";
5. Scroll down and find "Develop Options"
6. Turn on USB debugging and tap "OK" on the pop-up window.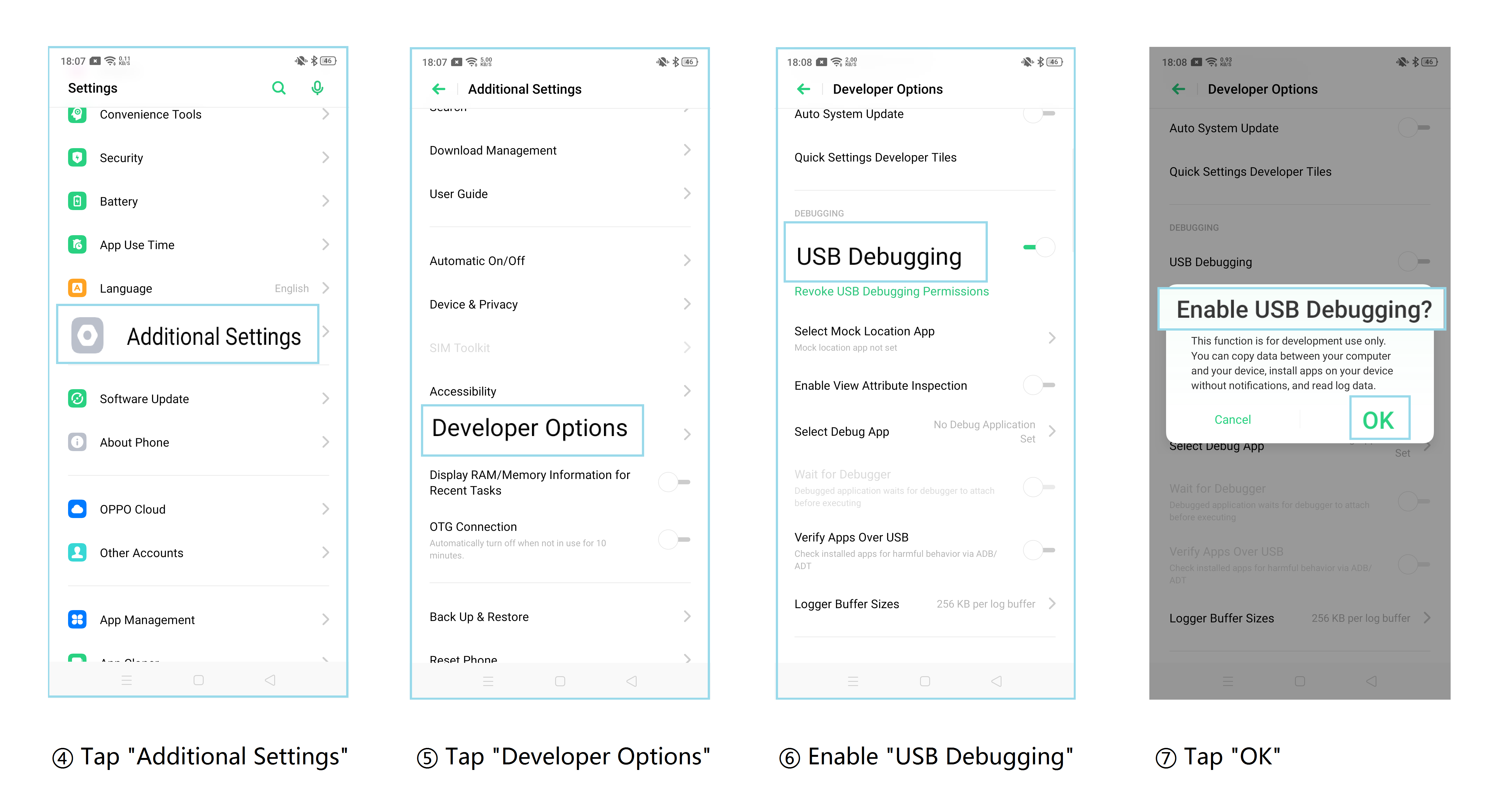 Now you are ready to run non-root setup to remote control your device. (How to run Non-Root setup to remote control Android Phone with AirDroid Personal ?)
If you have done all the above steps, but still can't turn on the USB debugging of your device, please kindly submit a ticket.