If the device driver keeps reinstalling while running Non-Root for your Android device, please submit your Hardware Ids of your Android device to us for further troubleshooting:
The driver keeps reinstalling:
Kepp staying on the page "Installing driver. Please wait"
Pop-up the prompt windows "Completing the Device Driver Installation Wizard" repeatedly.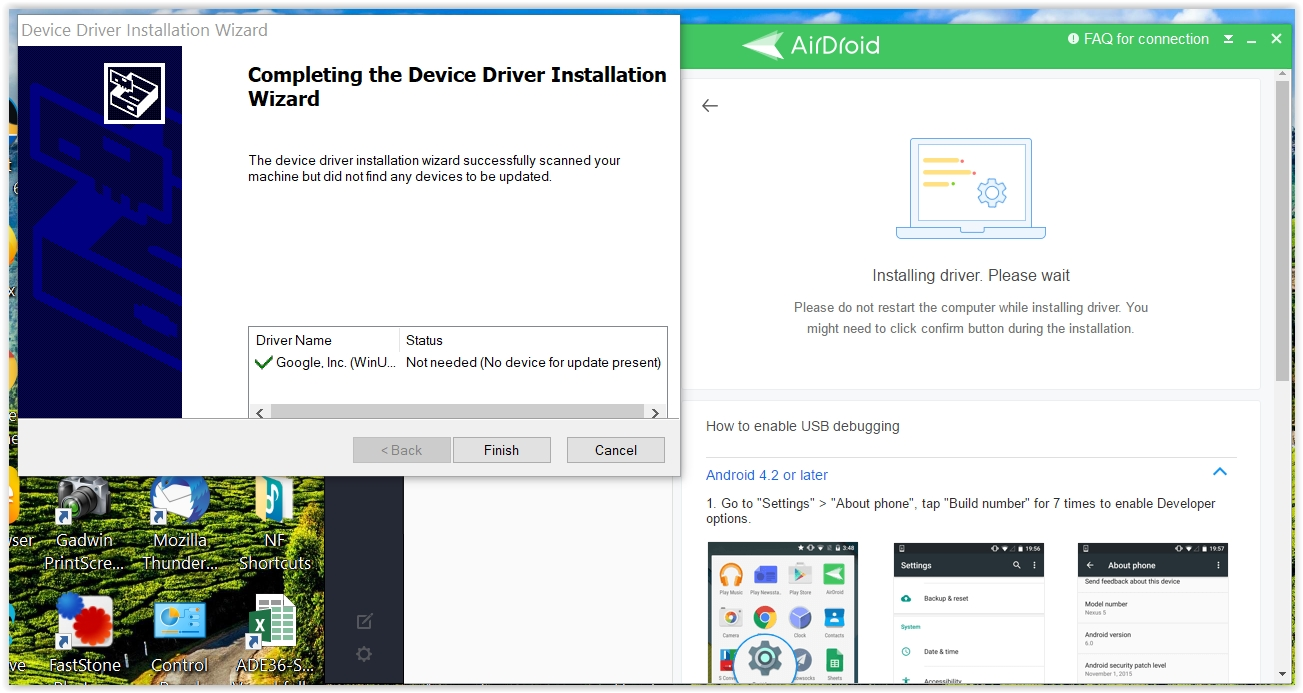 How to submit the Hardware Ids of your Android device?
Connect your Android device to your computer with a USB cable.
Right-click on "This PC" and select the Properties menu item
Click on "Device Manager"
Double-click on "Portable Devices", then double-click on your Android Device
Click on "Details" in the pop-up windows of Properties
Drop down the Property options, and select "Hardware Ids"
Copy or take a screenshot of the Value of the Hardware Ids and submit it to us via AirDroid Feedback Port.