Now you can configure Connection Mode and Image Quality as you want on AirDroid Desktop Client and AirMirror app.
What is Connection Mode?
General Mode: Has faster connection speed, lower frame rate, and lower data consumption
Dynamic Mode: Compatible for acquiring remote sound. To reduce lag, the system will auto-adjust the display quality based on the network conditions.
How to configure Connection Mode & Image Quality?
For AirMirror app:
1. Open AirMirror App, tap Me - Settings
2. Find the Connection Mode option, and select the General Mode or Dynamic Mode as you want
3. According to the different connection modes you have selected, the Image Quality options will be different too
For General Mode: You can configure the Image quality to High, Medium, or Low
For Dynamic Mode: You can configure the Image quality to Balanced Mode, High Definition Mode, or Speed Mode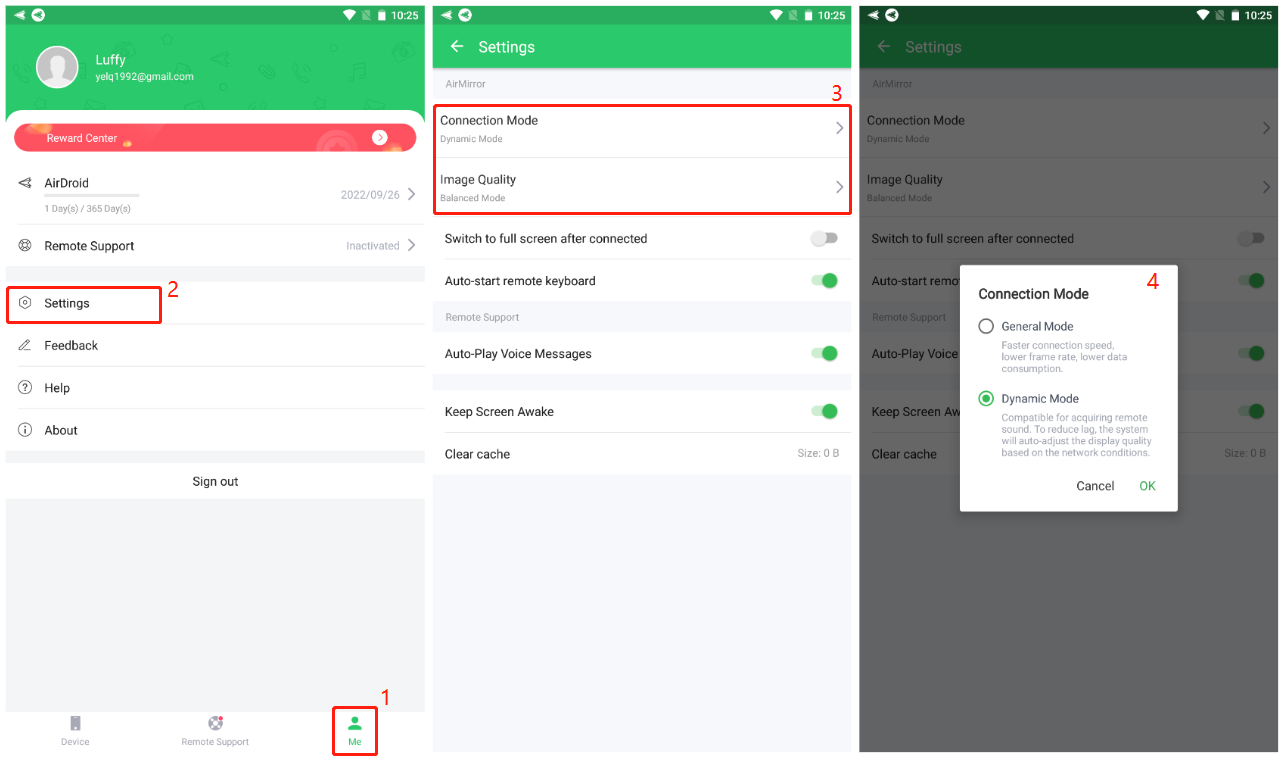 For AirDroid Personal Desktop Client:
1. Open AirDroid Personal Desktop Client on your computer
2. Click the Settings icon on the left menu bar
3. Find the Connection Mode option, and select the General Mode or Dynamic Mode as you want
3. According to the different connection modes you have selected, the Image Quality options will be different too
For General Mode: You can configure the Image quality to High, Medium, or Low
For Dynamic Mode: You can configure the Image quality to Balanced Mode, High Definition Mode, or Speed Mode