You can easily copy and paste text from Mac to iPhone with Universal Clipboard feature. How about Windows, Linux, or other computers? How can you copy text from Windows and paste it on an iPhone? You need a tool - AirDroid.
How to copy from PC and paste on iPhone with web.airdroid.com
AirDroid Web Client (web.airdroid.com) it's a brilliant file transfer tool. It supports the feature to transfer files between iPhone and PC. Other than the file transfer feature, AirDroid Web Client supports the Clipboard feature. You can use the feature to copy from PC and paste on iPhone.
Here are the steps:
1. Search and install AirDroid in the App Store of iPhone.
2. Log into your account in iOS AirDroid.
You need to register before use. (Want to use AirDroid without log in? Check the guidance below: How to use AirDroid Personal without account to log in?)
3. Access web.airdroid.com in the browser of your computer and log into your account.
4. Find Toolbox on the upper right corner of the page, go to Clipboard.
5. Paste text in the text box and click "→" then you can paste the text on your iPhone.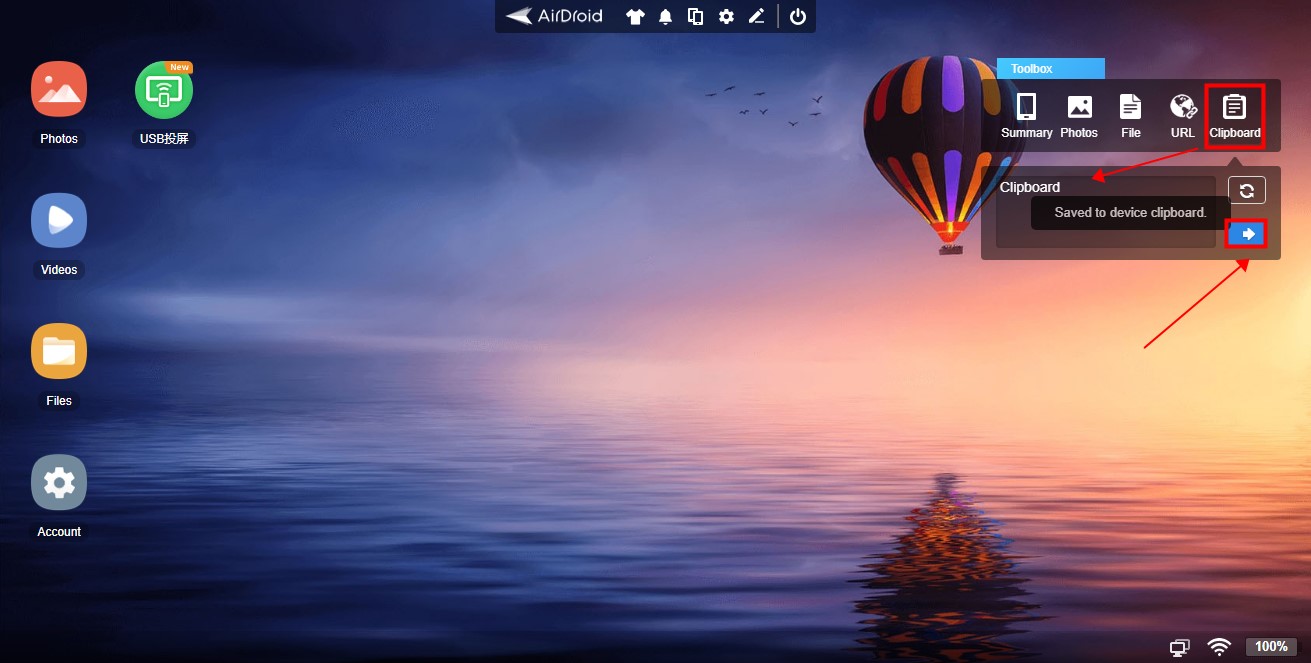 6. Go to your iPhone, long press in the text box then you can paste the text.
Kindly note that your iPhone and computer should be under the same wifi when you use web.airdroid.com.
Related articles:
Introducing AirDroid Personal iOS
How to transfer files from iPhone to PC or Mac?
How to transfer photos and videos from PC to iPhone?
How to Transfer Files with Friends Through AirDroid Friends Feature?
Where can I find the files transfer through AirDroid Personal?