HEIC is the default photos format of iPhone and iPad. Compare with JPEG format, HEIC occupies less space with higher resolution. But it's a little bit troublesome to view HEIC files on Windows, Linux, or other computers. You need to install HEIF Image Extensions on your computer or convert HEIC format to JPEG. There is a better way, you don't need to install apps, extensions, or convert format - use web.airdroid.com.
How to open HEIC files on PC with web.airdroid.com
AirDroid it's a file transfer tool. Other than open HEIC files on Windows, Mac, Linux, and other computers, you also can use it to transfer files, photos, and videos between iPhone and PC.
Here are the steps:
1. Search and install AirDroid in the App Store of iPhone.
2. Log into your account in iOS AirDroid.
You need to register before use. (Want to use AirDroid without log in? Check the guidance below: How to use AirDroid Personal without account to log in?)
3. Access web.airdroid.com in the browser of your computer and log into your account.
4. Click Photos, double click the target photos then you can open it on your PC.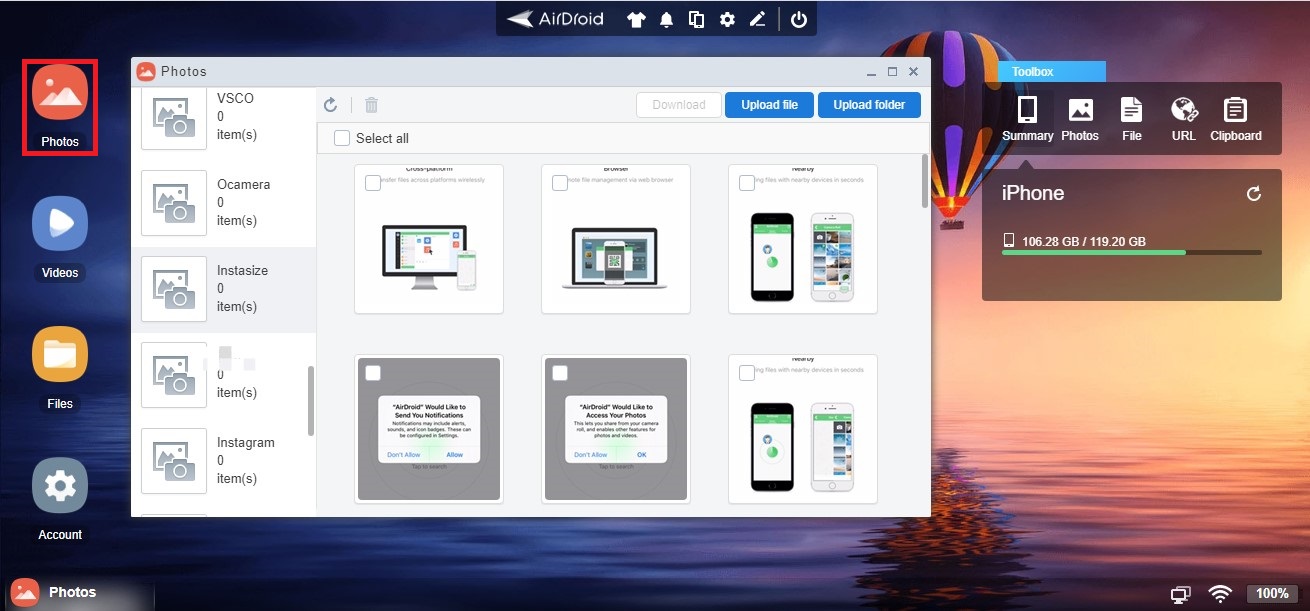 If you want to transfer HEIC to PC or convert HEIC photos, here it's the guidance that could help:
How to transfer HEIC photos to PC?
Related articles:
Introducing AirDroid Personal iOS
How to transfer files from iPhone to PC or Mac? 
How to transfer photos and videos from PC to iPhone?
How to Transfer Files with Friends Through AirDroid Friends Feature?
Where can I find the files transfer through AirDroid Personal?