Biz Daemon can be cleared by your device system and fail to load up when a connection is needed.
As a result, keeping the Biz Daemon process running on the devices' background is essential in solving the connection problem.
Here are some tips to keep Biz Daemon running in the background.
Please note, the steps may vary due to the variety of devices or Android OS versions.
1. Keep the WLAN sleep policy always-on, open Settings > WLAN > Advanced > Select Always on on WLAN sleep policy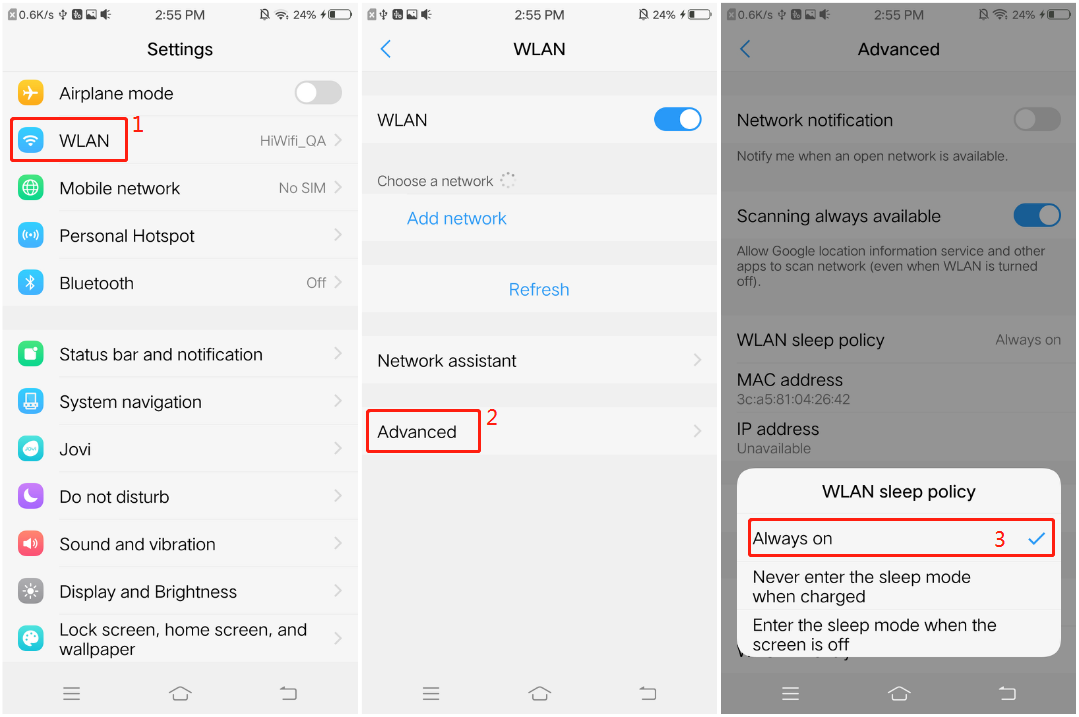 2. Allow Biz Daemon to continue running when background power consumption is high, open Settings > Battery > Choose Background power consumption management, then find Biz Daemon > tap High background power consumption
3. For Android 11 or above (Funtouch OS 11 or above), go to Settings > App & notifications (Apps) > Special app access > background power consumption management > Tap on Biz Daemon > Don't restrict background power usage
4. Permission management
Open Settings > More settings > Permission management > Find Biz Daemon > Single permission settings > Allow to Autostart, Floating window, Display on lock screen, Background pop-ups
For Android 11 or above (Funtouch OS 11 or above), go to Settings > App & notifications (Apps) > Special app access > Autostart > Tap on Biz Daemon > Allowed
5. Lock Biz Daemon on Task Manager or Recent apps, launch Biz Daemon > tap on Recent app Button > Tap on the upper-right menu > Lockdown (or Lock)