For Android 13 devices, you will receive the pop-up below when you try to grant Notification Access (Restricted settings For your security, this setting is currently unavailable.):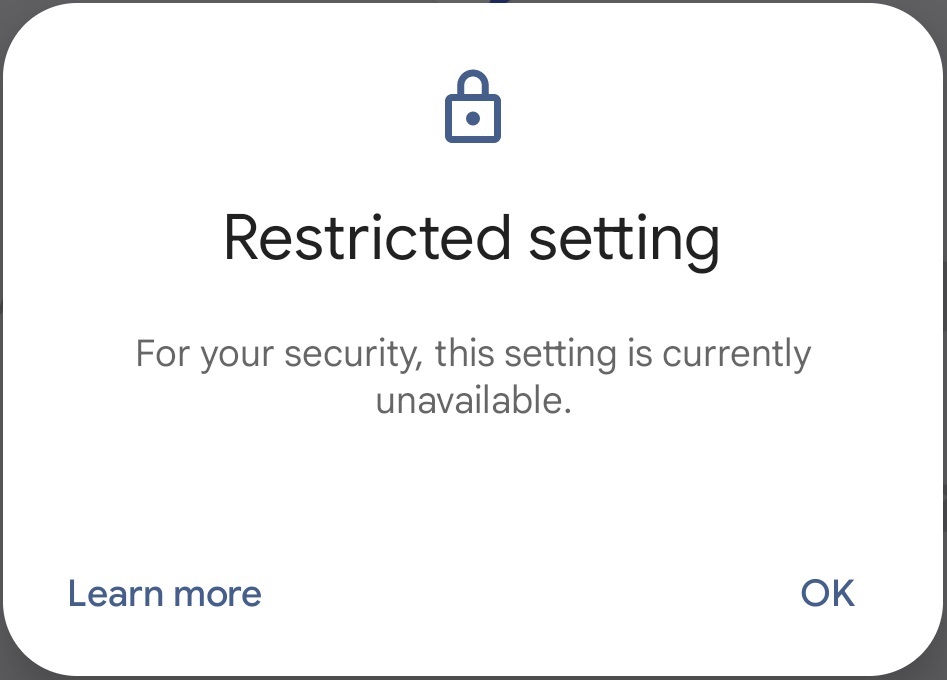 To grant Notification Access, you need to first turn on Allow restricted settings for AirDroid Kids:
Go to the Settings of the phone.
Go to Application > See all XX apps > AirDroid Kids.
Tap the " ⋮ " button which is on the upper right corner of the page.
Tap Allow restricted settings.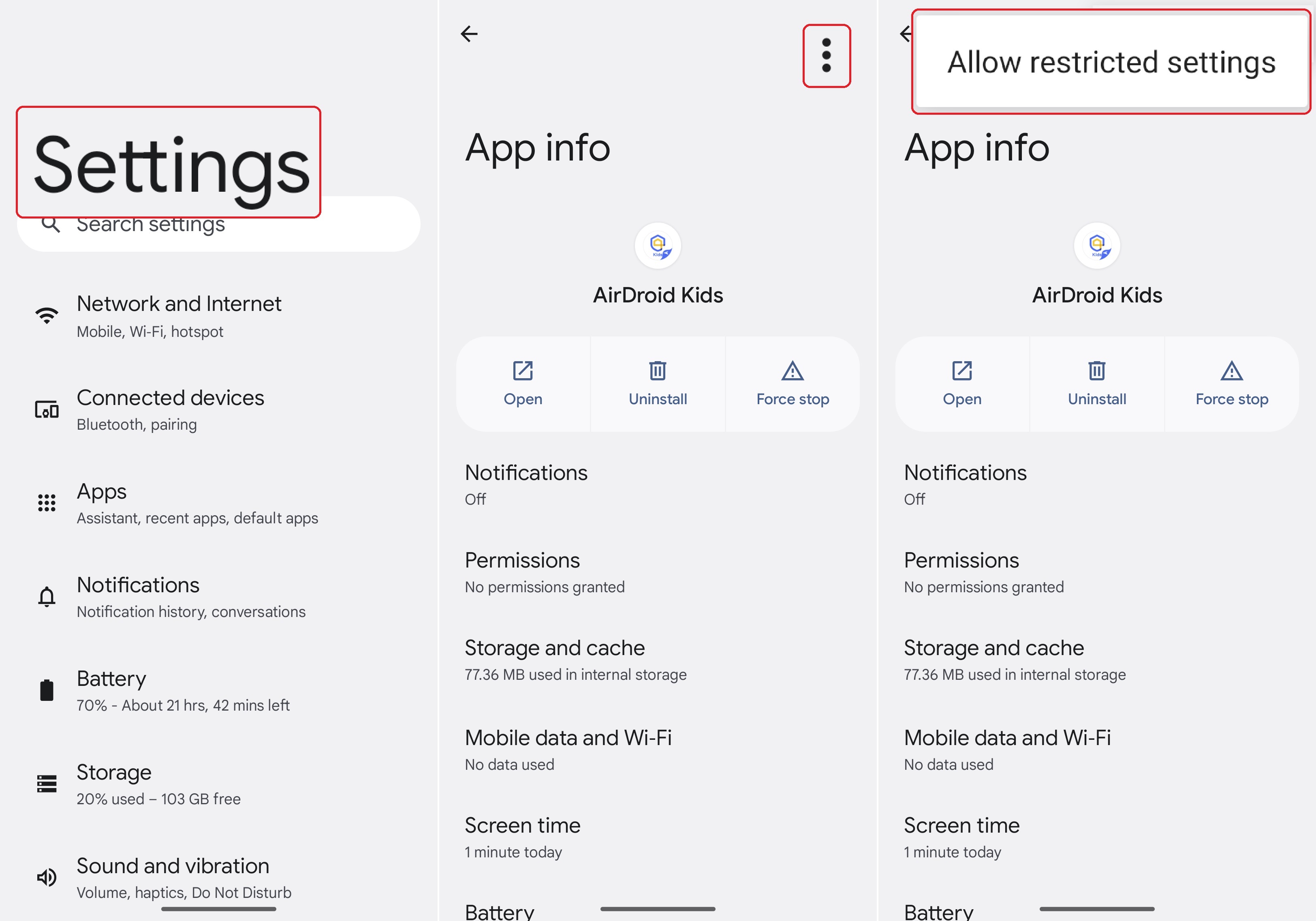 Now you can go back to AirDroid Kids and grant Notification Access as usual.