How to upgrade AirDroid Cast Premium?
Open AirDroid Cast on the computer.
Click the profile icon on the left menu bar to sign in
Click the Upgrade button, and you will be redirected to the AirDroid Pricing page (or you can visit the pricing page directly via: https://www.airdroid.com/pricing/airdroid-cast/)
On the pricing page, click Buy Now button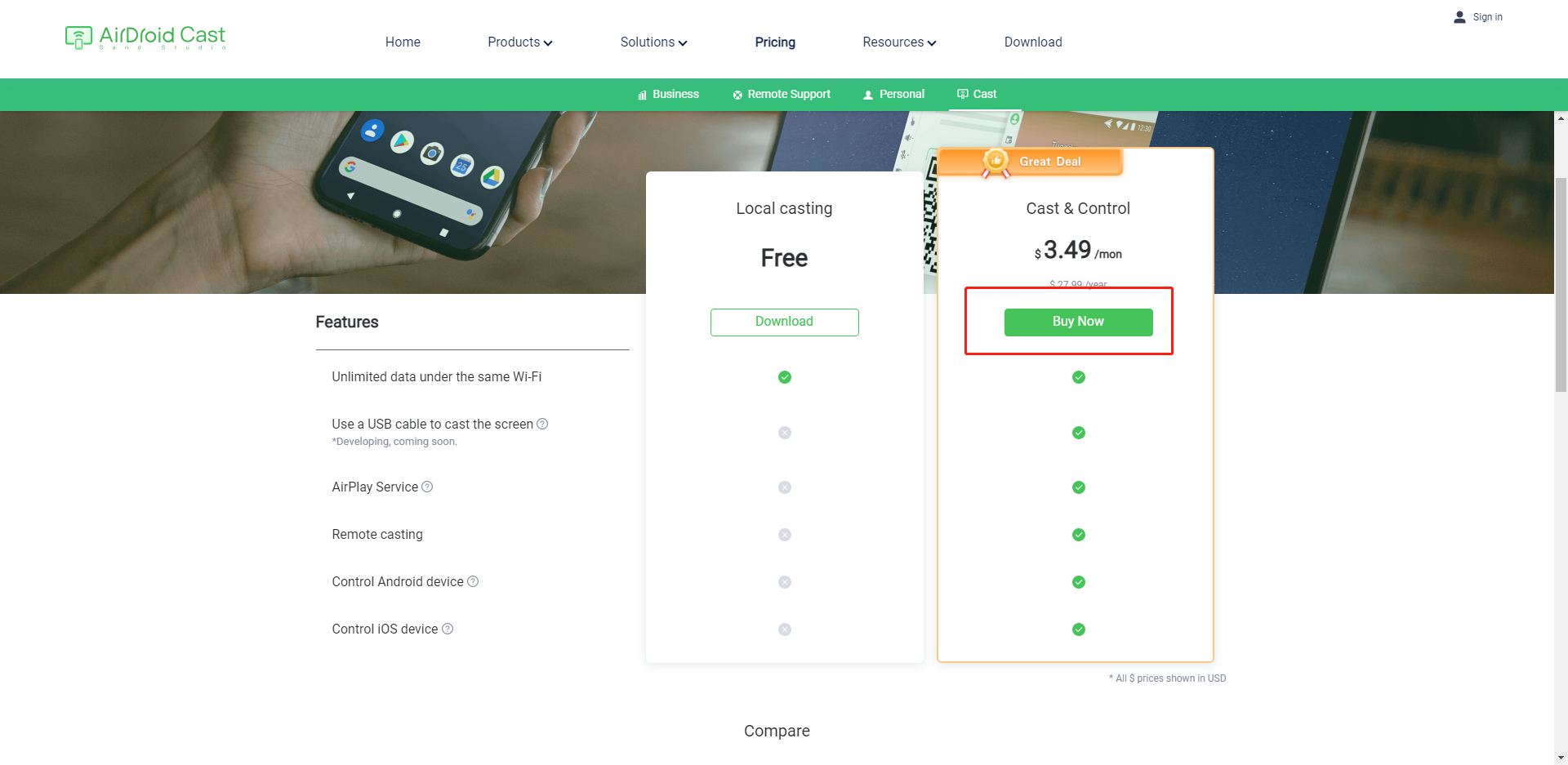 Select the Valid time and Payment method,then click Pay Now to complete the payment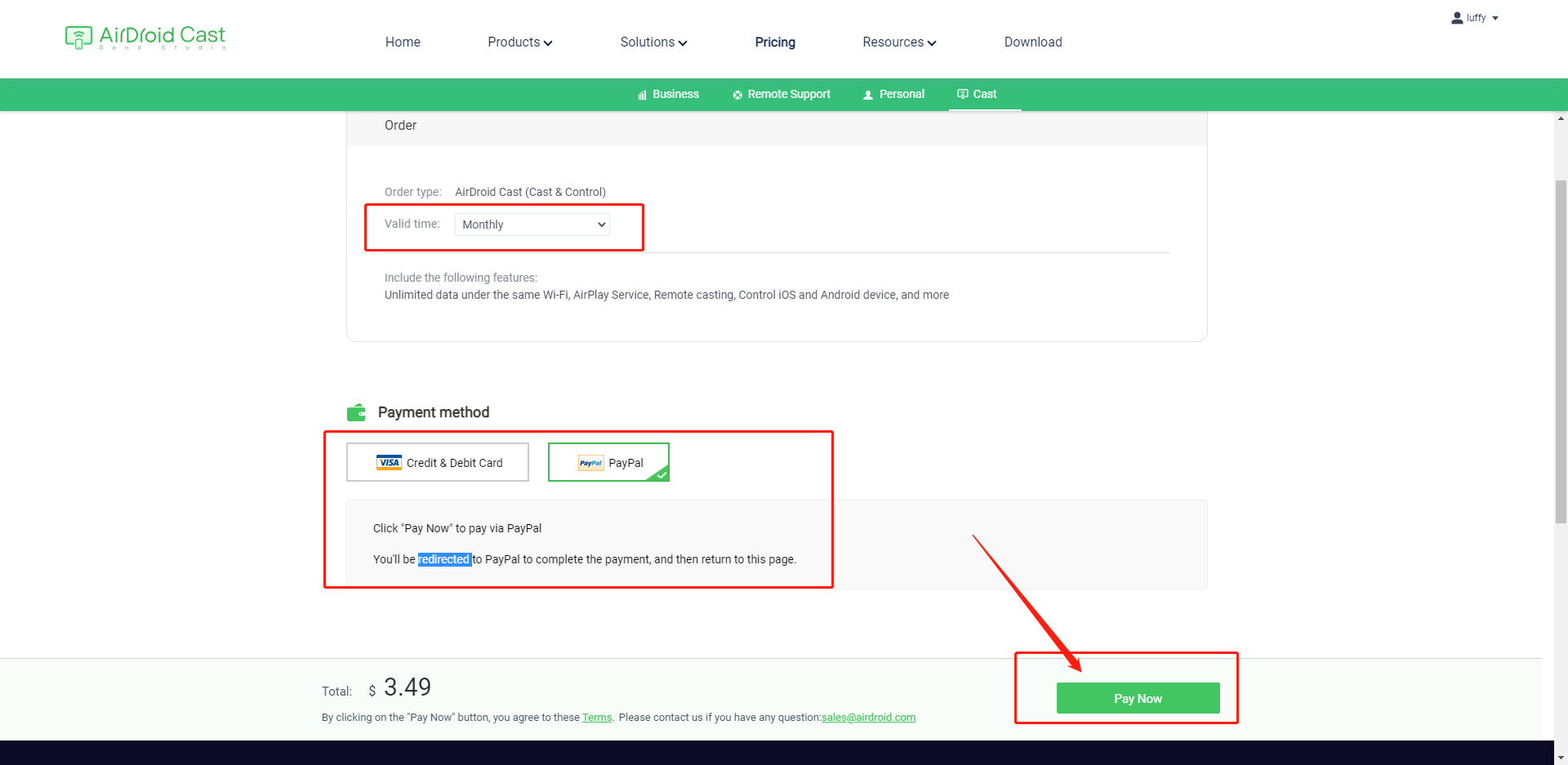 NOTE:
Once the payment is completed, you will receive a purchase confirmation mail.
You can open AirDroid Cast on your computer and click the profile to check the status of AirDroid Cast Premium.