AirDroid Cast's free trial lets you enjoy the paid features of AirDroid Cast premium for free. But you're only eligible for one free trial per device/account.
How to start a free trial
To start a free trial:
1. Open AirDroid Cast on the computer
2. Click the profile icon on the left menu bar to sign in to your AirDroid Cast account, and then click "Try for Free".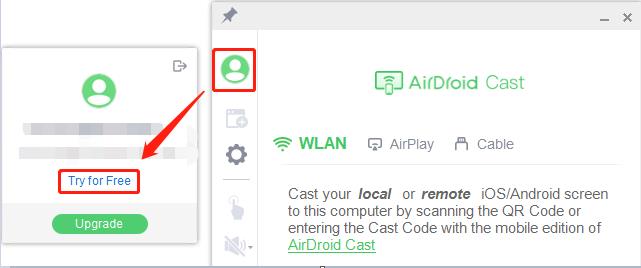 If you didn't find the "Try for Free" button, make sure the AirDroid Cast version is 1.1.2.0 and above. Otherwise, your device or account isn't eligible for a free trial. Contact us for more details.
3. On the free trial apply page, click "TRY IT FREE", then select the Order type and Payment method to start your free trial.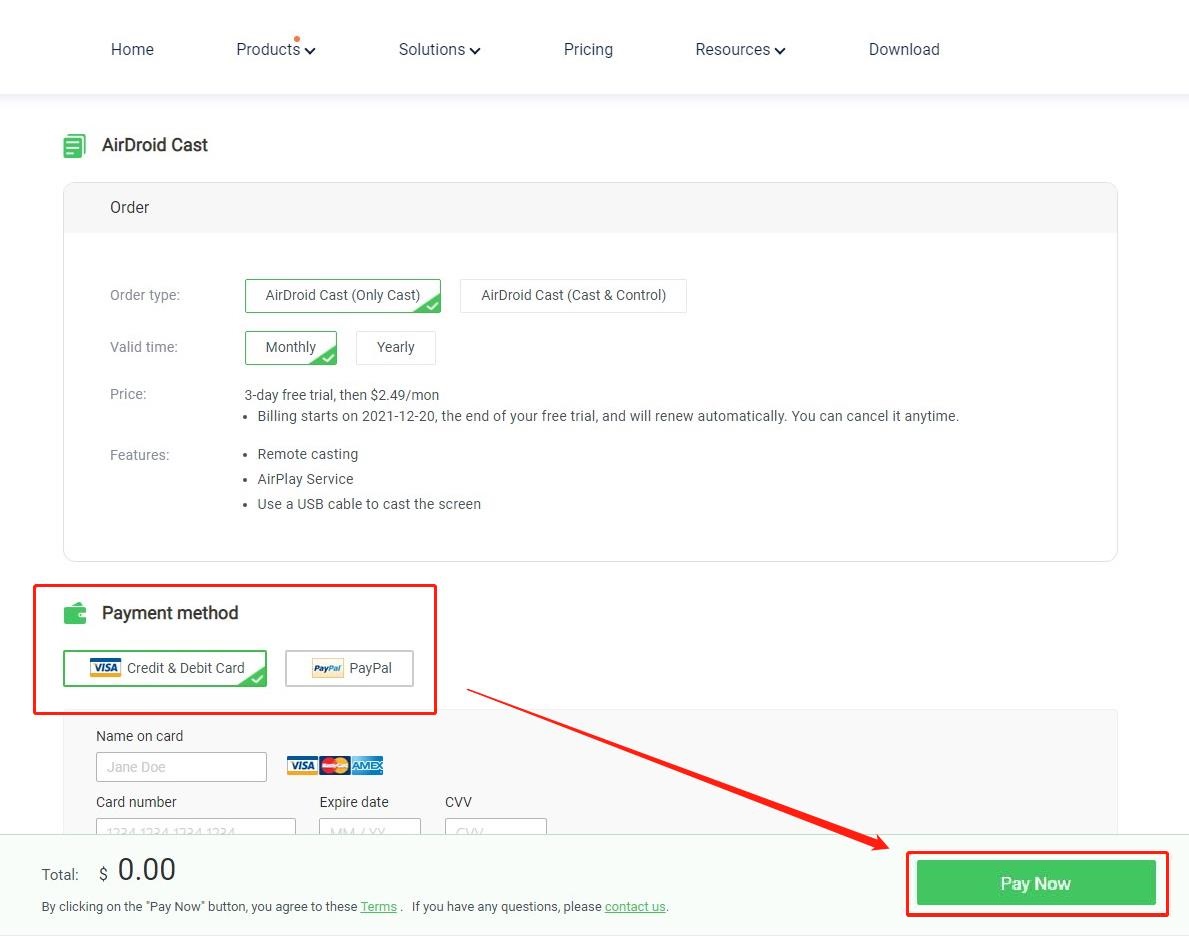 Payments after free trials
Your free trial will automatically become a paid subscription after your free trial ends. After the trial ends, your payment method will be charged for the first month/year of the subscription (unless you cancel your free trial)
To avoid being charged, you can cancel your free trial before it ends. Your subscription will be canceled automatically if the charge fails.
Temporary authorizations for free trials
When you start your free trial, you'll see a $0 or $1 pending transaction on your payment method. This authorization is used by our payment processor to make sure that your payment method is valid.
This amount will never actually be charged to your card. The authorization will disappear from your payment method within 5-7 business days.
You won't be charged for your subscription until your free trial ends.
Cancel a free trial
To cancel your free trial:
1. Sign in to your AirDroid account on User Center
2. Click the Cast tap
3. Click "Unsubscribe" then you can cancel the AirDroid Cast subscription
If you cancel your free trial:
You will still have access to the AirDroid Cast Premium for the 3 Days of the free trial.
3 days after you started your free trial, your account will be downgraded.