If you want to use AirDroid Cast on your Mac computer to remote control iOS devices, you need to pair (connect) your iOS device to your Mac computer with Bluetooth(MacOS 12.1 and later doesn't support Bluetooth connection for iOS devices therefore the control feature of AirDroid Cast feature can't work with it). There are two options to Pair your devices. Check the step details below:
On your Mac, go to System Preferences > Bluetooth
Select the iOS device in the "Devices" list, then click "Connect"
A Bluetooth Pairing Request will appear on your iOS device, tap "Pair"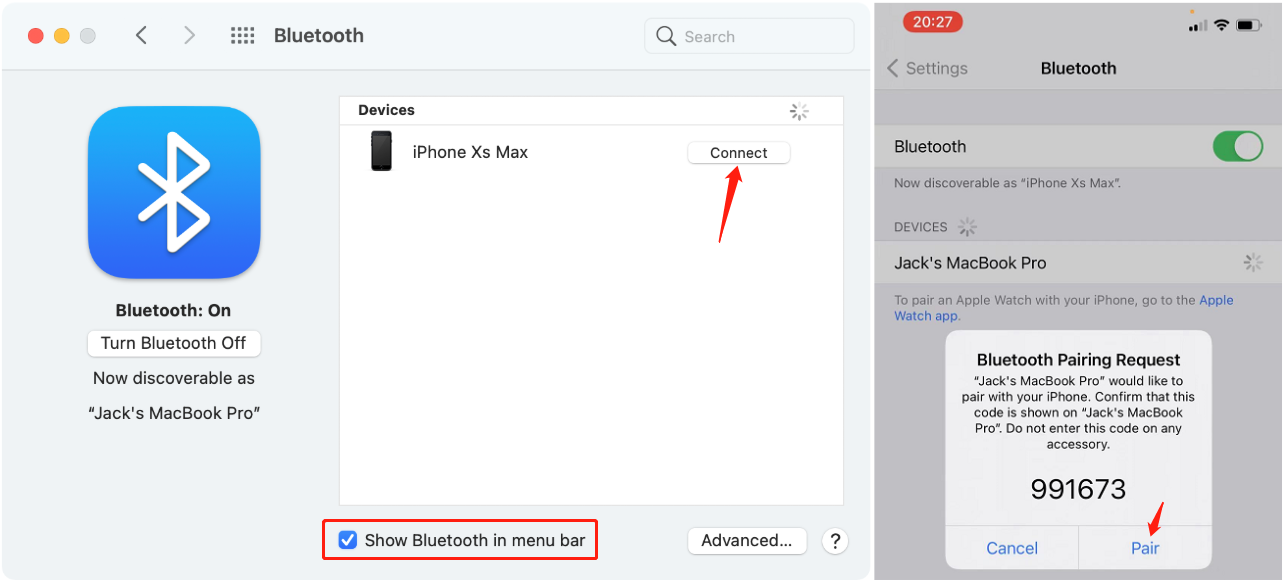 Note: If you checked "Show Bluetooth in the menu bar", then you can quickly connect your ios devices in the menu bar.
On your iOS device, go to Settings > Bluetooth
Tap your Mac name on the "DEVICES" list
A Connection Request will appear on your Mac. Click "Connect" (If you don't want to receive the request again, kindly checked "Ignore this device")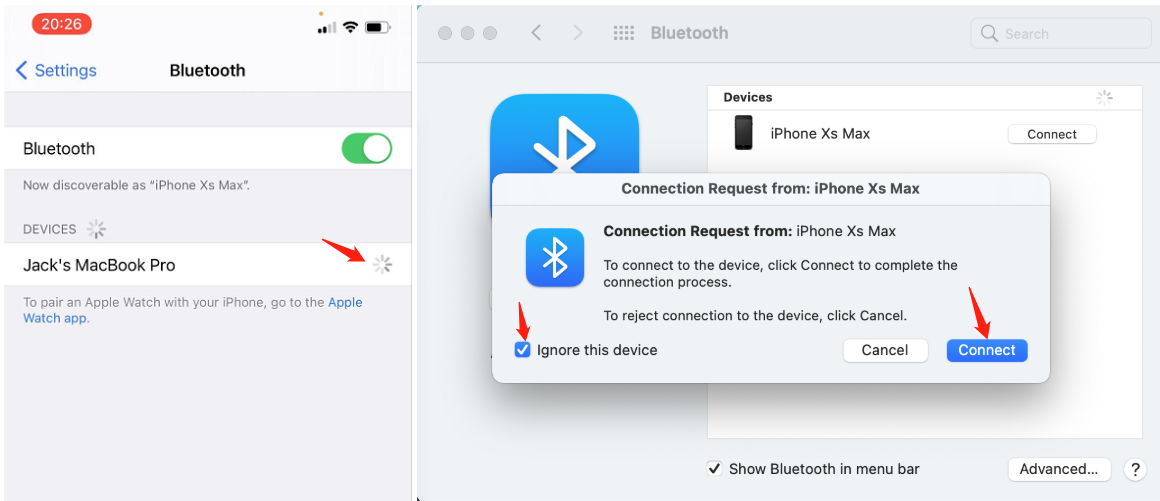 Once the Bluetooth pair succeeded, the Bluetooth pair instruction on AirDroid Cast will disappear, and the quick control button will display on the left menu bar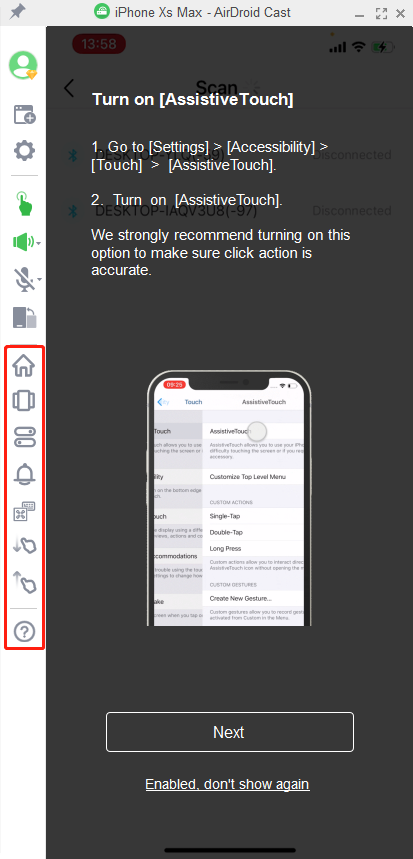 FAQ of Bluetooth Pair
Q: Failed to pair devices, or device paired succeeded but the Control feature of AirDroid Cast didn't be enabled. What should I do?
A: The macOS Catalina 10.15.3 and High Sierra 10.13.6 have bugs on Bluetooth that will cause the Bluetooth connection to fail. If you are currently using the above macOS, just upgrade to the latest macOS.
If you are not running the above OS but still meet issues on Bluetooth pairing, troubleshooting below:
1. Remove Bluetooth Device in Mac and iOS Device
iOS Device: Go to Settings > Bluetooth > In the "DEVICES" list, find the Mac you'd like to remove and tap the icon "" next to it, then tap"Forget this device" and confirm it
Mac: Go to System Preferences > Bluetooth > In the "Devices' list, select the iOS device you'd like to remove, then click the "X" icon and confirm to remove the iOS Device
2. Reboot AirDroid Cast and Repair the devices again