AirDroid Parental Control is designed to help parents protect their children in the digital world, ensuring their offline activities are safe and guiding them to develop healthy digital habits. It is evident that in everyday life, people often encounter situations where multiple parents need to collaborate to protect their children. In this article, you will learn how to add new family members in the AirDroid Parental Control to collectively safeguard your child.
Here are the steps to add new family members in AirDroid Parental Control:
On your phone with AirDroid Parental Control installed, go to the "My" section and find "Family members".
Send an invitation to the desired family member.
The invitee should accept the invitation through the received email. Once they install AirDroid Parental Control (from Play Store or App Store) on their phone and log in, they can join you in protecting your child.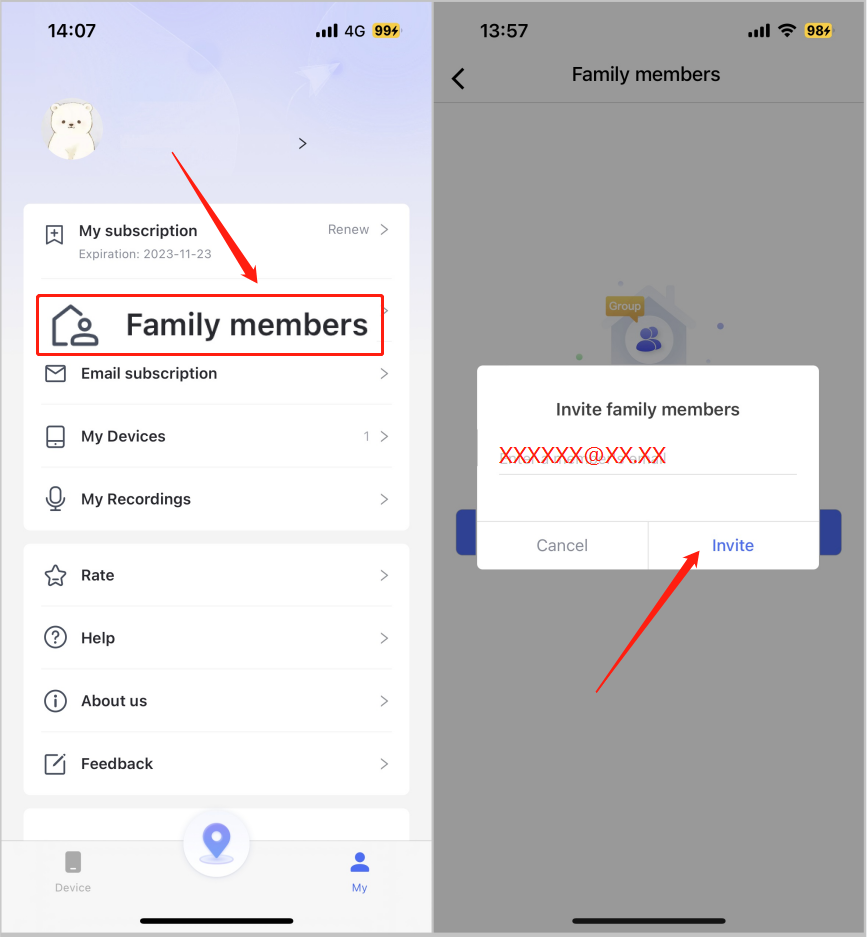 Please note that it is important to ensure that you send invitations only to people you trust and with whom you are willing to share family member privileges. This will help ensure that your child receives appropriate protection and guidance in the digital world.
Frequently Asked Questions
Q: How many family members can I add?
A: Now you can add up to 10 family members under one Admin account.