We always have a situation like dropping your phone from your hands, falling into the ground, and hit seriously. Most of the case, if you drop the phone by accident, the phone's display often gets cracked. Because the screen is the phone's most important part, it is the window of our device, the content we view, the apps we navigate, send text messages, and make phone calls. If the screen is broken, it is maybe a huge impact on users.
If you think the phone is no longer usable, you are totally wrong! Also, you may be curious and troubled with the data transfer and backup because the phone contains your important data, including your photos, contacts, call logs, etc. Make sure to keep these data safe in a secure location, and you can access and recover them in simple steps.
It isn't easy to recover and transfer data on Android phones, especially when you buy a different brand smartphone. If you smashed your phone recently, you need a quick and practical way to keep your data safe, whatever you want to repair it, or get a new one. Here are some tips for you!
1.If the touch screen is still work
If your touch screen is working perfectly, you are still a lucky person! This means you need some simple works so that you can recover your data easily. The outside is broken while the inside is always available. The AirDroid Personal is a solution for you to transfer your data and manage your files easily and securely. Compared with other methods, the AirDroid Personal app is convenient and user-friendly. You don't even need a cable to connect to a computer! Using AirDroid Personal is super easy. Here is an instruction for you.
Step1: Get AirDroid Personal client and Android app
First of all, you need to install the AirDroid Personal desktop client. If you do not prefer to use the desktop version, you can feel free to try our web version. The AirDroid Personal client supports Windows and macOS. After finishing the set up on the desktop, you also need to install our Android app. You can easily get it from Google Play. Launch them and login on both sides of the clients, then connect to the Internet, you can start using them!
Step2: Select the files you want to transfer or manage
File Transferring:
On the mobile device: tap the "Transfer" tab > choose your blue PC icon, and you will see a chat window appeared. You can send messages, photos, apps, videos, music, even files from an SD card. It is suitable for transferring your photos and files in a small amount.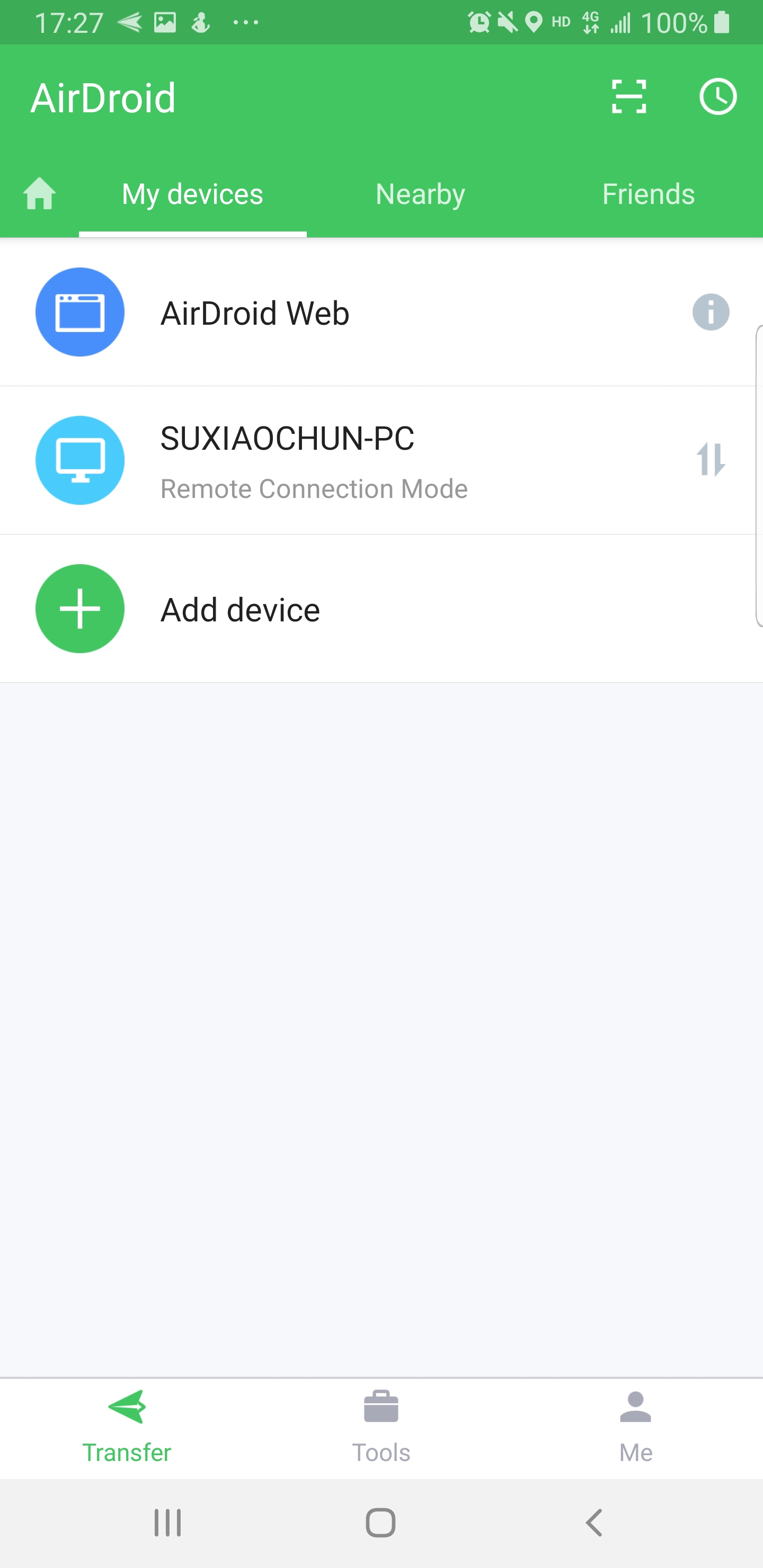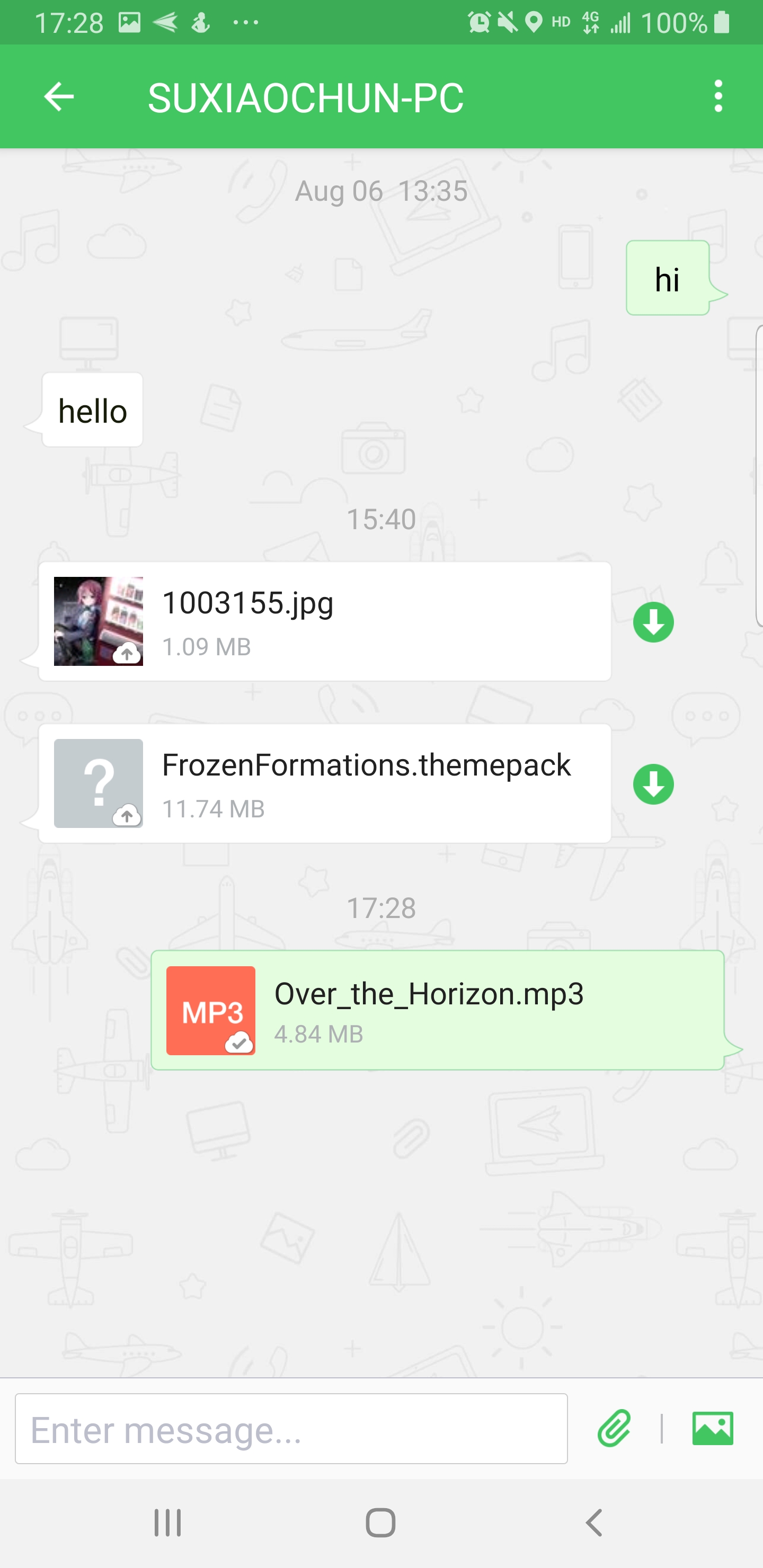 File Management:
On the desktop: tap "Files"> My Devices. You can copy files, folders, manage files from both sides, take screenshots and copy clipboards from a PC or phone. It is suitable for managing numerous files.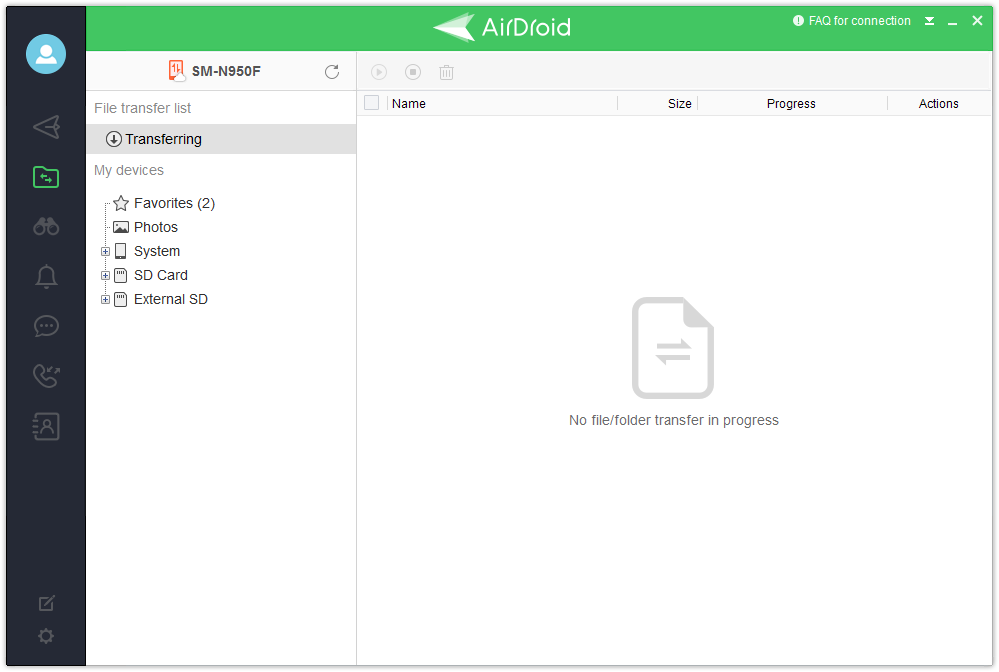 Step3: Remote control your phone from the computer
Remote Control is the main feature of AirDroid Personal, which allows users to remote control their Android devices from a computer. If your screen is damaged, this may affect your operations and navigation. The Remote Control technology can fully display your interface, just like a touch screen on the computer.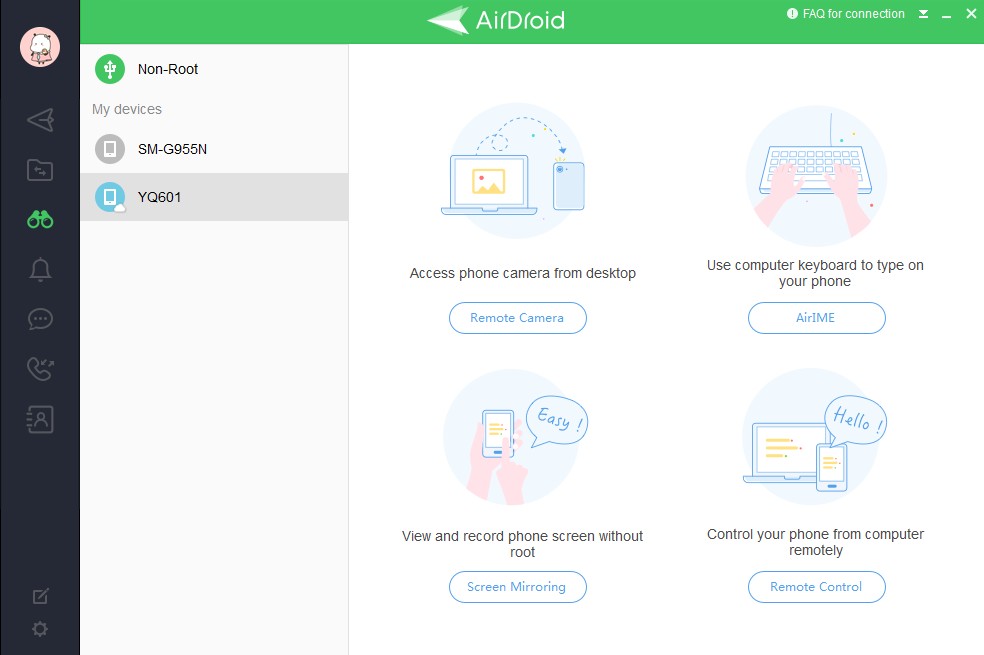 To enable this feature, tap the third icon: Remote Control to open it. If you use a non-root Android device, please check: How to do Non-Root Setup for AirDroid Personal to Remote Control Android Phone?
After that, you can fully control your device via your computer.
2.If you still want your data with the total screen damaged phone?
Make sure you have already installed the AirDroid Personal app before. If your phone is already rooted, use the Remote Control feature can simply control your devices without touching the screen! For the instructions on using the remote control on AirDroid Personal, you can check How to use AirMirror App to control your device remotely?
If this solution works for you, please let us know your experience. We are glad to see all of your feedback!