If you meet the problem "Failed to cast your screen with a USB cable" while using the Cable feature of AirDroid Cast with an iOS 15.2 and higher device. Please follow the troubleshooting guide below: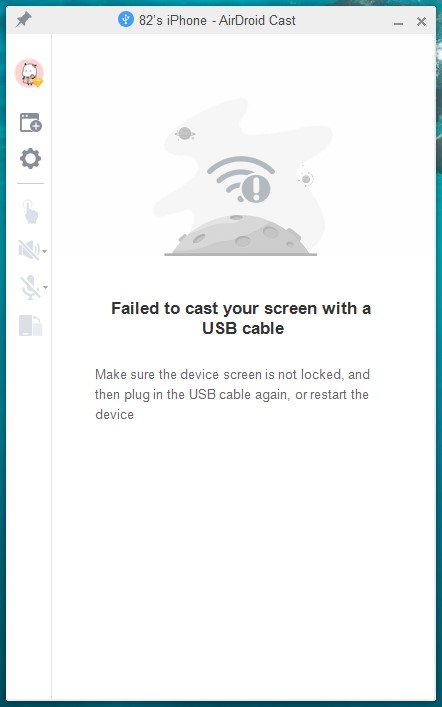 Troubleshooting Guide:
1. Open the Task Manager of your computer.
2. Go to "Details".
3. Find the "usbmuxd.exe", right-click and choose "End task".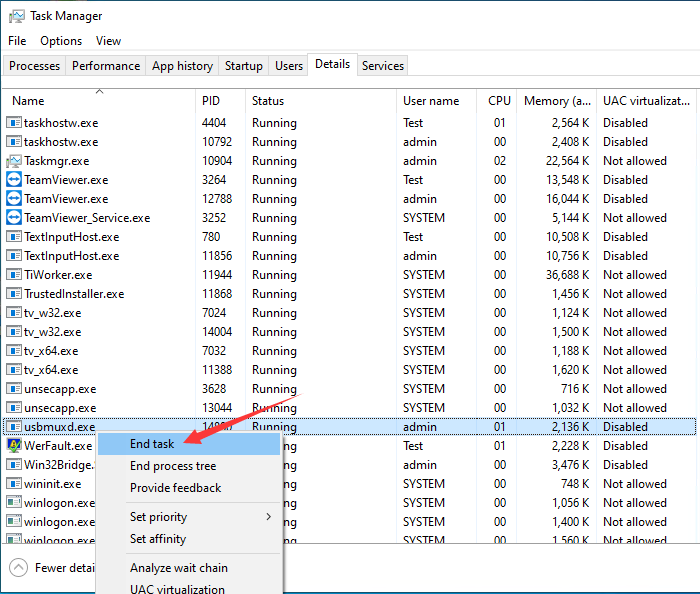 4. Find AirDroid Cast in the taskbar, right-click and choose"Quit AirDroid Cast".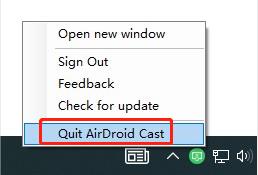 5. Restart AirDroid Cast and try the "Cable" feature to see if it works.
6. If that doesn't help, please reboot your iOS device.
Repeat steps 3, 4, and 5 if the problem persists.
If the above steps do not resolve the problem, please submit the logs of your computer and iOS devices to us for further checking.
How to find the logs of your computer?
1. Hold down the Windows key and then press R on your keyboard.
2. Enter C:\Users\admin\AppData\Roaming\AirDroidCast, click "OK".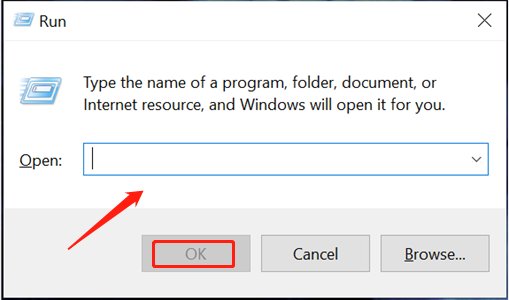 ".
3. Open the "Logs" folder.
4. Find and send us files named "Log2022XXXX.txt".
If you can't find the log files after done the steps above, please Enter %appdata%\airdroidcast and click "OK" to see if you could find the logs (replace step 2 above).
How to submit the logs of your iOS?
​Open iOS AirDroid Cast -- Tap "☰" --- Tap "Feedback".
Enter the valid Email and describe your issue as details as possible (attached some screenshot of your question that will help us locate your issues.)
Enable "Attach error logs" and Upload.
Submit a ticket by clicking the following button.