AirDroid Personal Notification feature allows you to receive and view all your phone's notifications on your computer. Whatever SMS notification, phone call notification, or apps' notifications are all supported.
Besides, you can quickly reply to message from WhatsApp, Facebook Messenger, Skype, Telegram, and Kik on the AirDroid Personal desktop client. (How to quick reply to message from WhatsApp/Facebook Messenger/Kik/Telegram/Skype on AirDroid Personal desktop client?)
How to enable Desktop Notification?
Step1:
Open AirDroid Personal App> Me > Security & Remote Features
Turn on Desktop Notif. > Enable Permissions
Enable AirDroid Notification Mirror service > OK
Back to the previous page, your phone is now set up.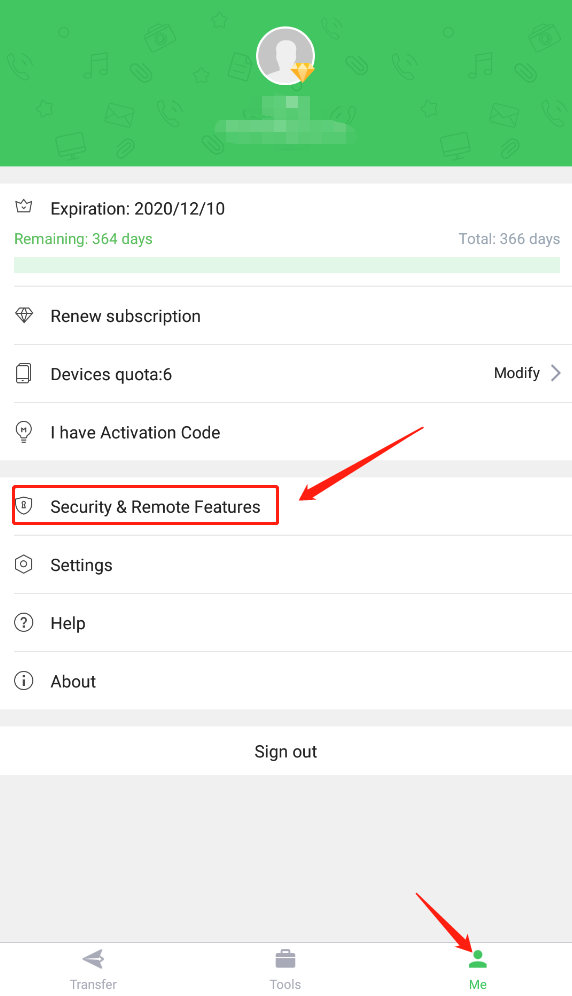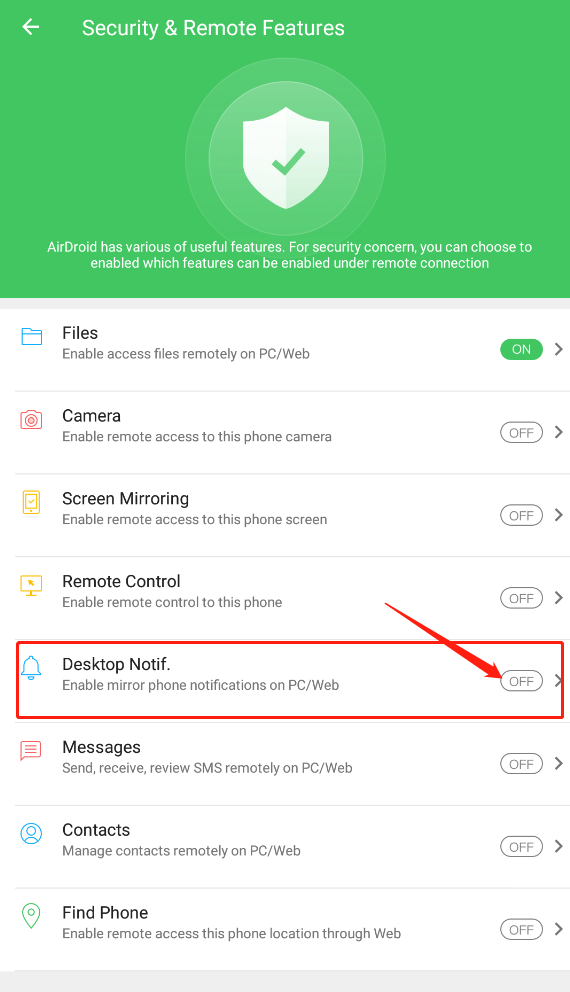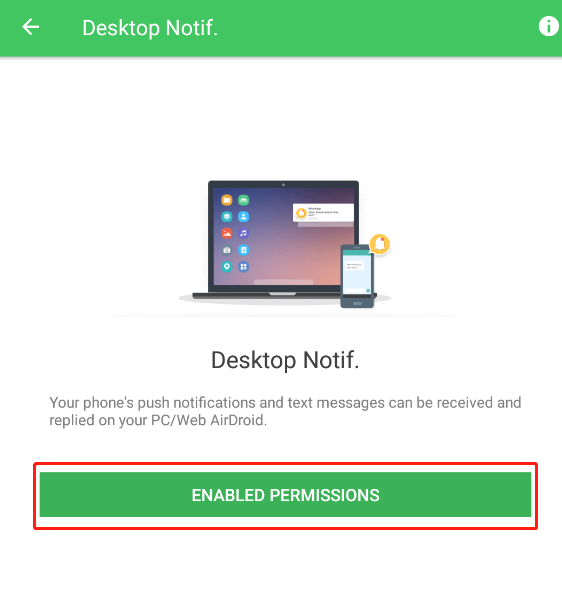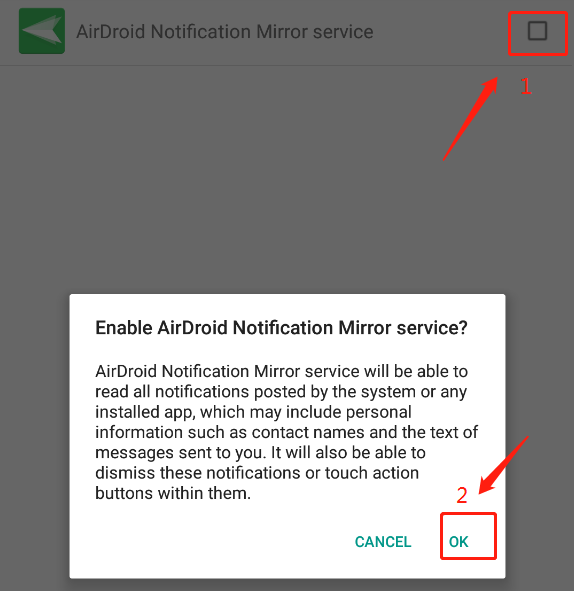 Step 2: Receive the phone's notification on your computer
Sign in your AirDroid Personal to AirDroid Personal desktop client or AirDroid Personal web client
Make sure your device is online (How to check the connection status of the device?)
To test if the notifications are working, head to Desktop Notif. in the AirDroid Personal app and tap Create a test notification.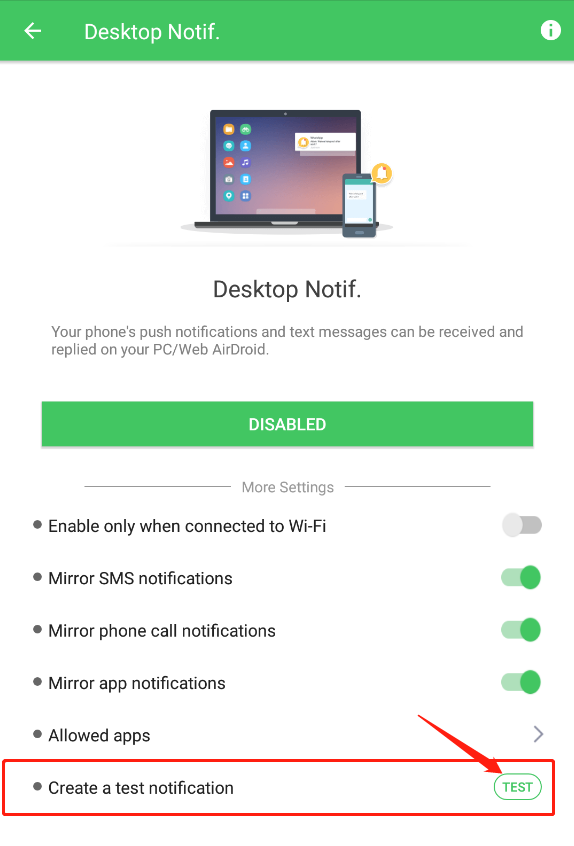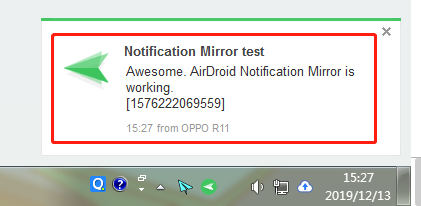 If you want to customize the notification as you like or block some apps' notifications to be displayed on your computer, please check (How to disable or block app's notifications mirror to your computer?)