AirDroid Personal Remote Control allows you to remote control your root or non-root Android devices from your computer. It means you can do any operation on your devices remotely without touch the devices' screen. For example, you can check the messages from your computer with a physical mouse.
Here are two ways to remote control your Android devices from a computer:
Option 1: From AirDroid Personal Desktop Client
Download and install the AirDroid Personal app on your phone and sign in to your AirDroid Personal account
Download and install AirDroid Personal desktop client on your computer and sign in to the same AirDroid Personal account
Open AirDroid Personal desktop client, click on the Binoculars icon on the left menu bar
Choose your device and click the Remote Control to establish a connection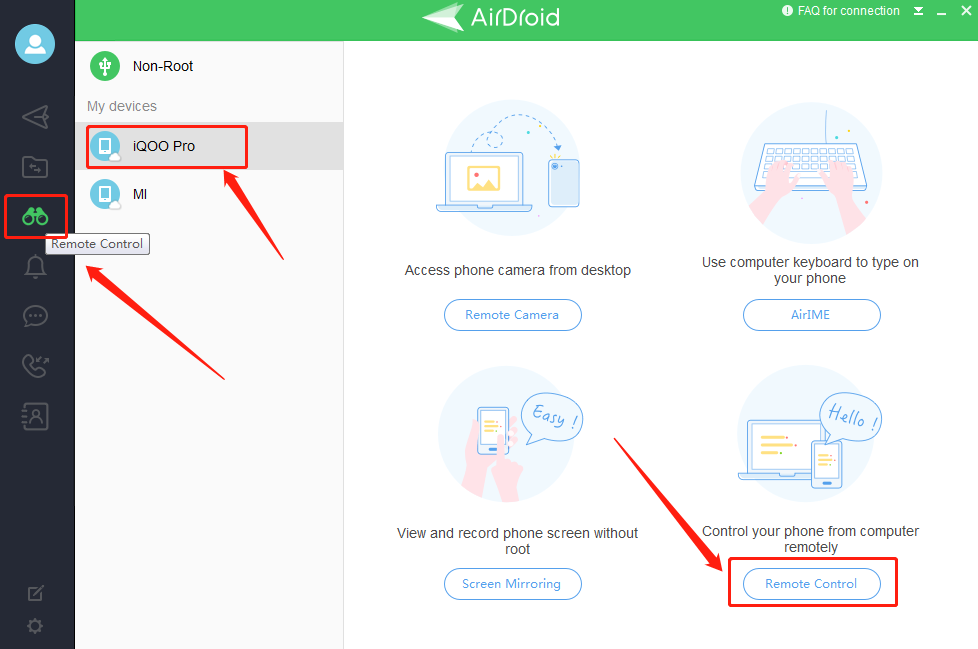 Option 2: From AirDroid Personal Web Client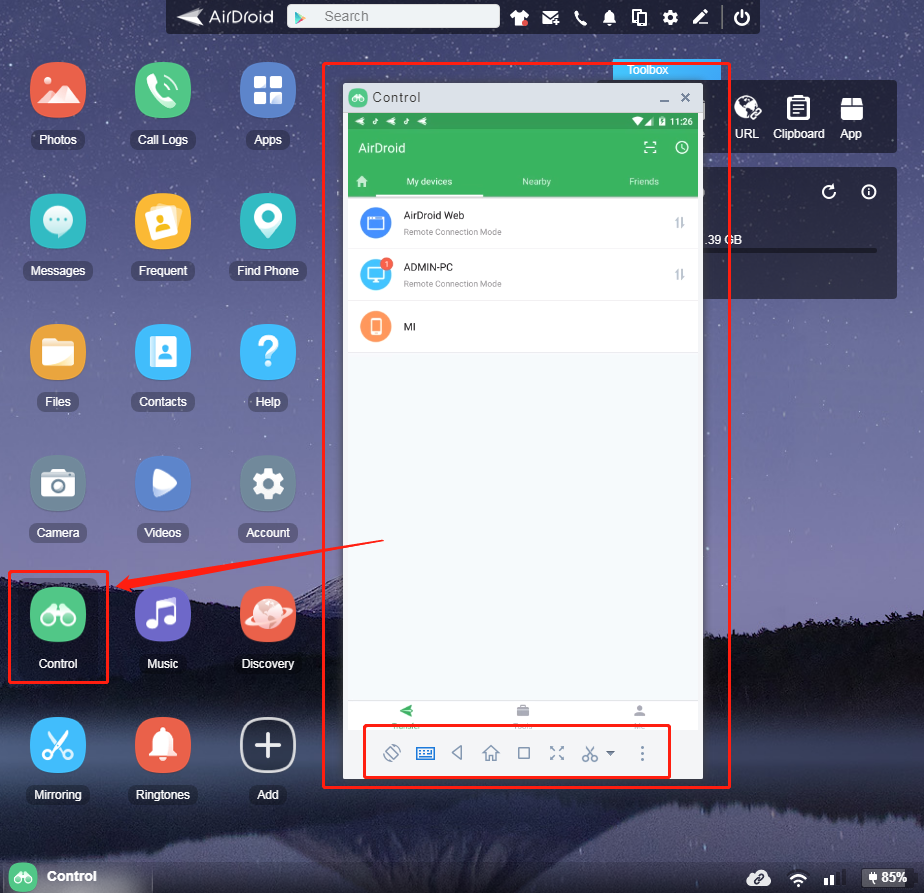 If you want to use your Android phone to remotely control another Android phone, please check How to remote control an Android device from another Android device with AirMirror App?
Note: