AirMirror is a powerful App that allows you to remote connect Android device from another device. And it has two useful modules: Remote Access and Remote Support. Different modules provide different solutions.
Here you will find how to use AirMirror in different solutions:
Remote Access:
Remote Manage your own devices
(Install AirDroid on the device which needs to be controlled)
Remote access allows you to stay connected with your own device. You will able to use Remote Control, Remote Camera, and Screen Mirroring features after signing in the same AirDroid account on AirMirror App and AirDroid App.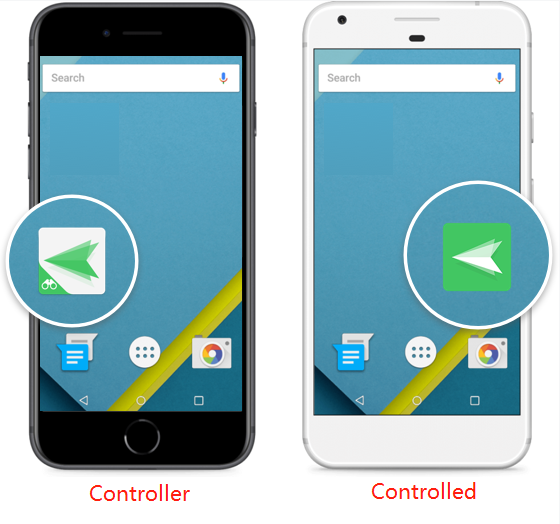 Steps: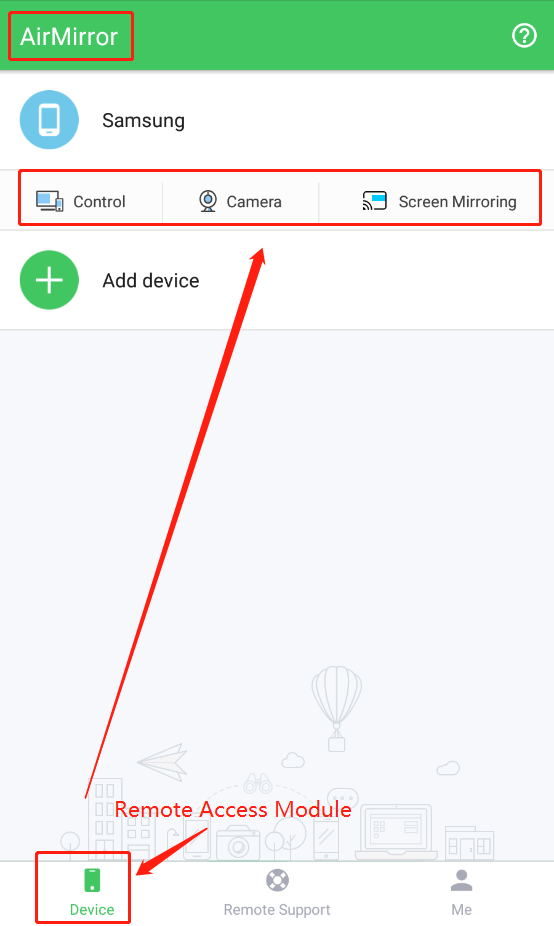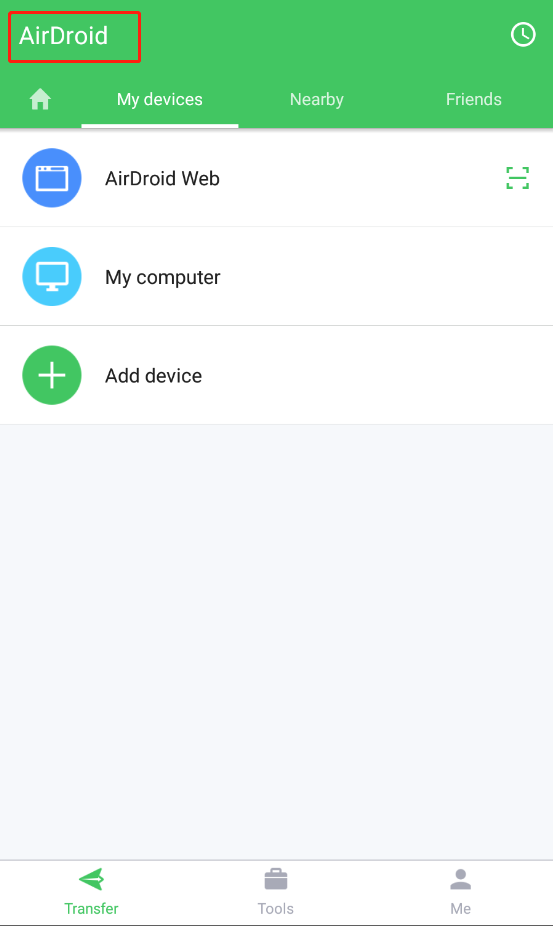 The main features of Remote Access module
NOTE:
You can download AirMirror and AirDroid from our website or from Google Play
Due to the limitation of Apple, the remote access module is not available on AirMirror iOS version and not able to remote control iOS devices.
If you want to remote control an Android device from an iOS device, please check this article (How to Remote Control Android Device from an iOS Device?)
It's totally free to use AirMirror in Lan connection mode(both devices connected to the same wifi), but if you upgraded to AirDroid Premium, you will get more advanced features, like unlimited remote data quota, use Remote Camera and One-way Audio feature in remote connection mode, connect up to more devices. AirDroid Premium not only available on AirMirror App but also available on AirDroid desktop client and AirDroid Web client, to learn more about AirDroid Premium, you can check (What the difference between AirDroid Premium & Free account?)


Remote Support: Provide Remote Support for others (Install AirDroid Remote Support on your customers/friends/family members' devices)
Remote Support allows you to assist your customers/friends/family members from a distance. Compare with Remote Access, Remote Support is unable to remote control the device directly. But it has its own special features: Tutorial Gesture, Voice/Text Message, and VoIP Call. Besides, you can build the connection with a 9-digit code easily, no need to share your AirDroid account to others which can protect your account security and the privacy of the people who you support to. If you don't care to share your AirDroid Account and password, you can also use the Remote Access module to remote support others.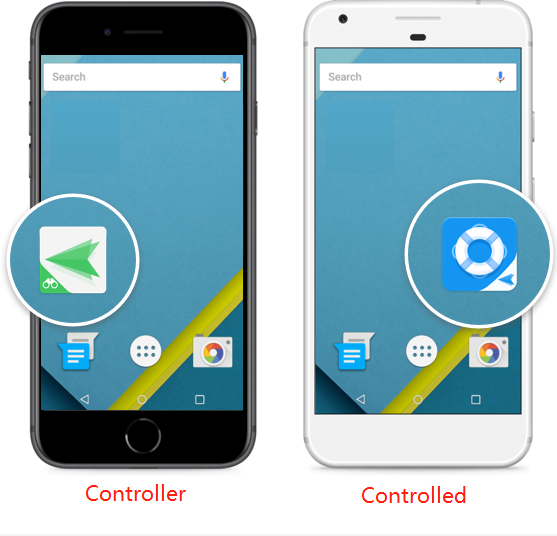 Steps:
Install AirMirror on your Device
Ask the people you're supporting to install AirDroid Remote Support on their device
Enter the 9-digit code (generated from AirDroid Remote Support) on AirMirror Remote Support module
Ask the people you're supporting to accept the session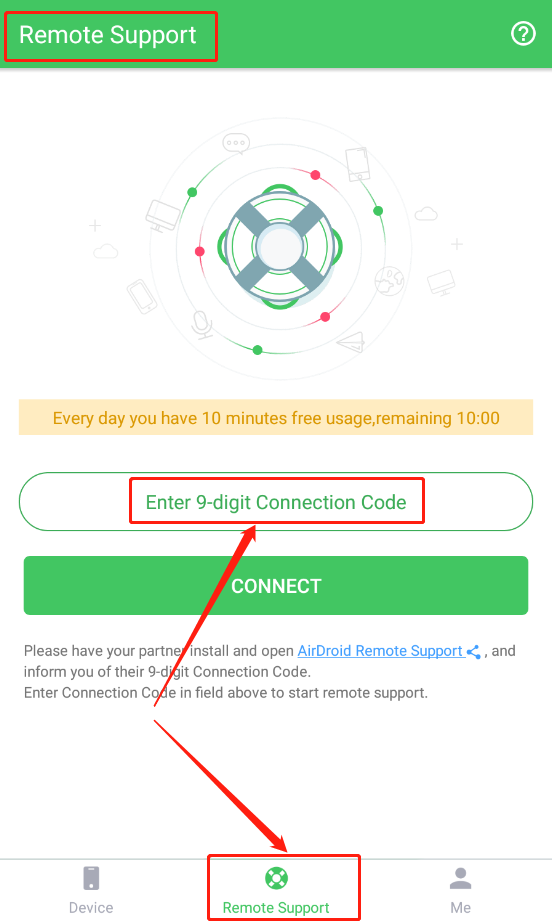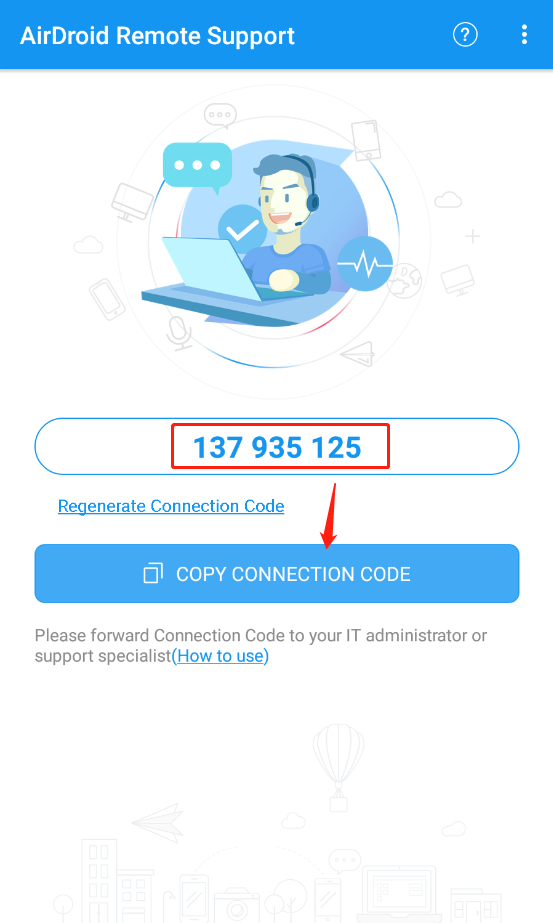 The main features of Remote Support module
Screen Sharing in Real-time: Request to see the device screen, watch, and find out the problem together.
Chat with Voice Message and Text: You can ask your friend/family device issues through sending text messages, voice messages, and even making a VoIP directly.
Tutorial Gesture: Swipe or tap on the shared screen, the Tutorial Gesture will show on your friend/family's device. Follow to easily solve the problem
Privacy Protection: After screen sharing is activated, your friend/family is allowed to pause screen sharing anytime, especially when they're typing some sensitive information.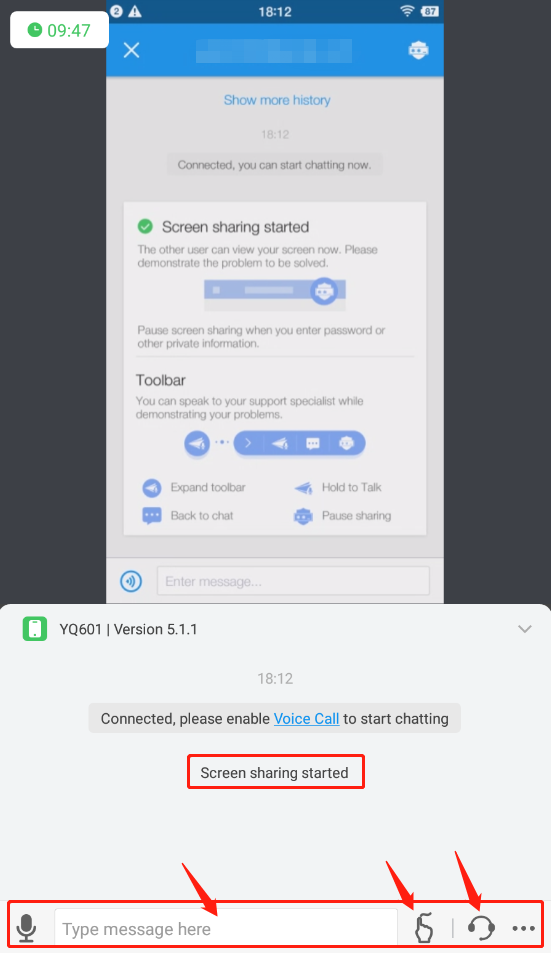 To learn more about AirDroid Remote, you can check the article (What is AirDroid Remote Support? How to use AirDroid Remote Support?)
Download:
AirMirror and AirDroid Remote Support are available for Android and iOS already. You can download them from our website or from Google Play/ App Store.
For free users, you can use Remote Support 10 minutes for free per day, after the time used up, the connection will be ended. If you want more time, you can choose AirDroid Remote Support Package. To learn more about AirDroid Remote Support package, please check the article (How to purchase an AirDroid Remote Support subscription?)