Nearby is an awesome feature of AirDroid Personal. It allows you to discover nearby devices quickly and establish a connection with them to chat and share files, just fast and easy like AirDrop.
Note:
The Nearby feature can only discover other devices that are using the nearby feature at the same time. If two devices are close to each other, but one of them does not use the nearby feature, they cannot find each other.
How to use the AirDroid Personal Nearby feature?
Open AirDroid Personal App - Go Nearby - Tap Search

Tap the appear devices, choose the files that you want to send, and then wait for the confirmation from the receiver

Once the receiver confirms, you can transfer files with them. (If the receiver enables "Always accept " on the confirmation, your device will be the trusted device of the receiver. Files sent from the trusted devices are automatically accepted.)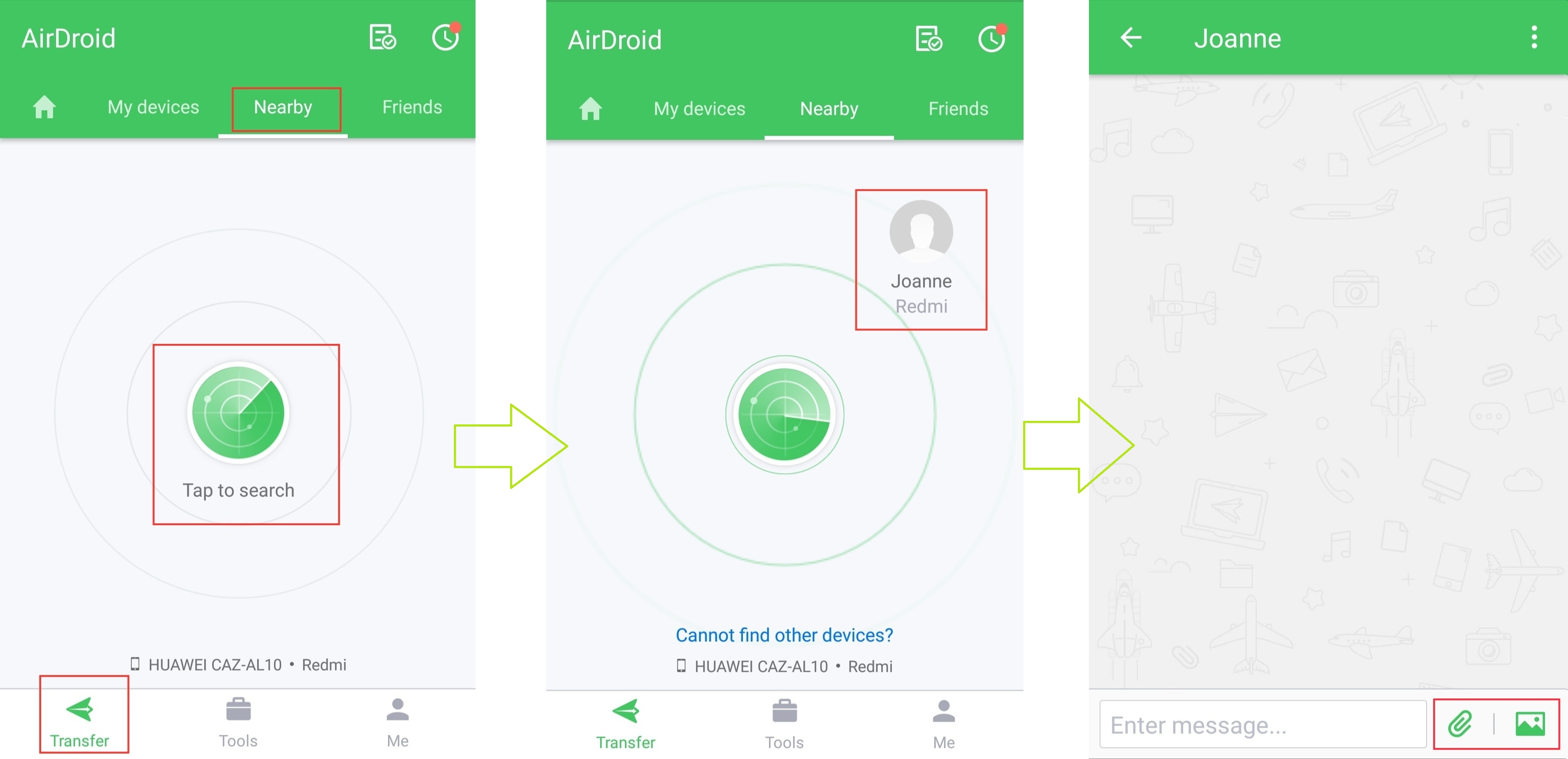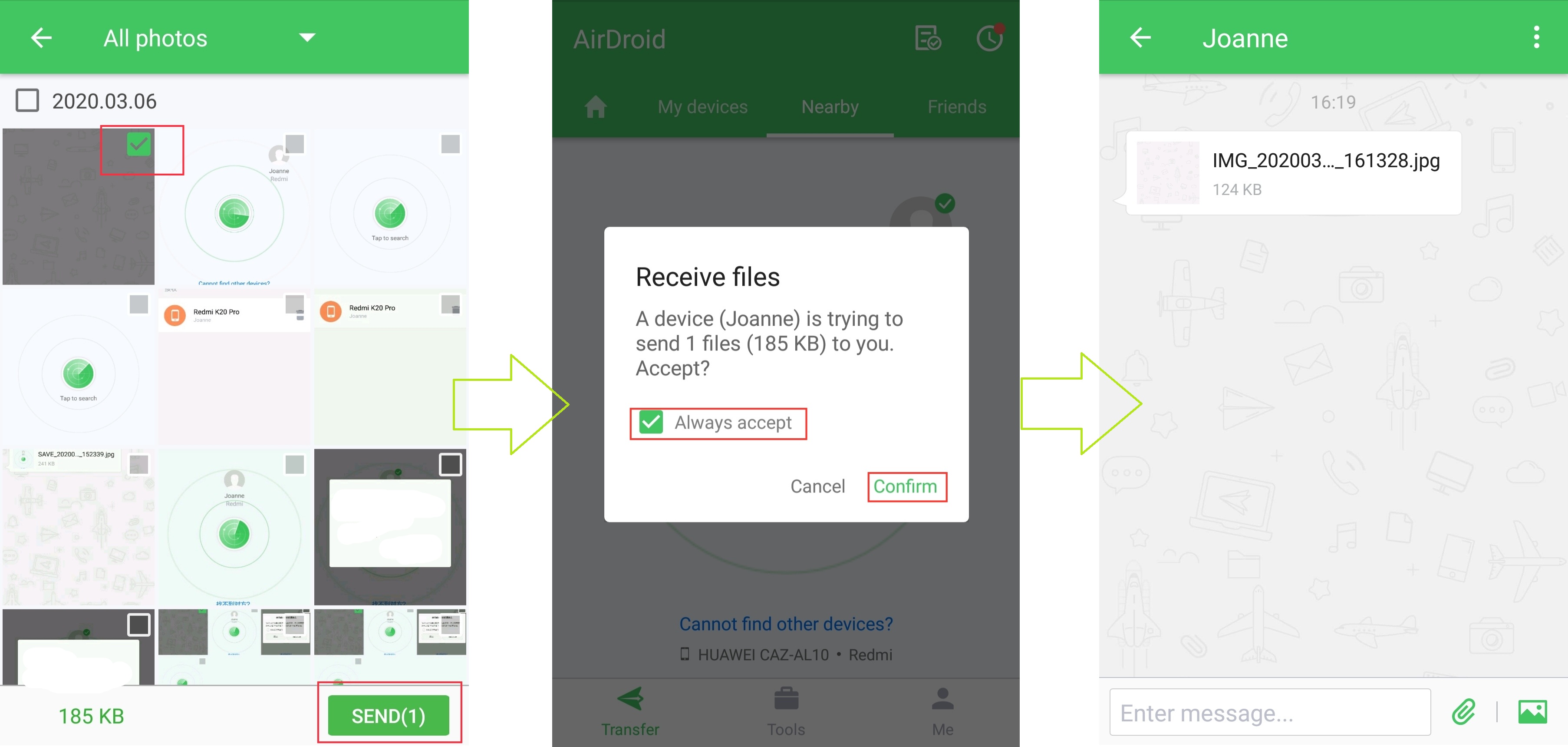 What should I do if I can't discover other devices with AirDroid Personal?
Make sure you and your friends are using the AirDroid Personal Nearby Feature to search devices.

Make sure the devices have grant AirDroid Personal "Location" permission.
Try to turn on Wifi and Bluetooth.
If you have confirmed all the above steps but cannot discover other devices, please try to connect the devices to the Lan network (the same wifi).
If there is no connectable WiFi, you can create a hotspot to connect the devices to the same network.
Here are the steps:
Go Settings on the phone

Tap Network & Internet

Tap Hotspots & Tethering

Tap Wi-Fi hotspots and turn on it

Connect devices to the hotspots that you have initiated

Back to the page of Nearby and search again.