When using AirDroid Desktop Client on macOS, a dialog box may pop up when trying to open AirDroid Personal: "AirDroid can't be opened because Apple cannot check it for malicious software". How to fix this problem?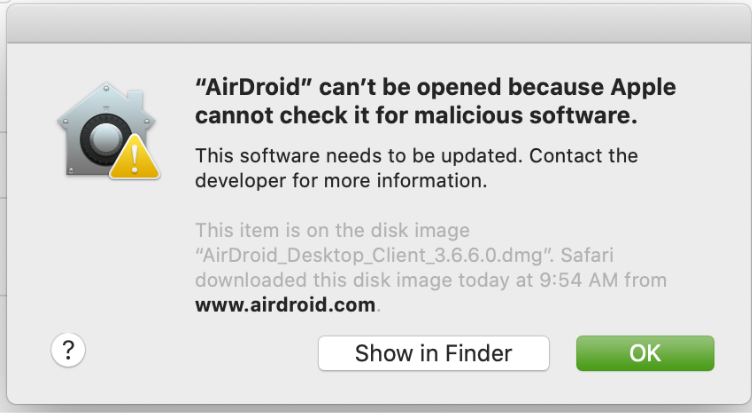 Here is a quick two-second fix on How To Open the AirDroid Personal that throws "Can't Be Opened Because Apple Cannot Check For Malicious Software" Error
Go to Security & Privacy, make sure you choose the "App Store and identified developers" option in Allow apps downloaded from: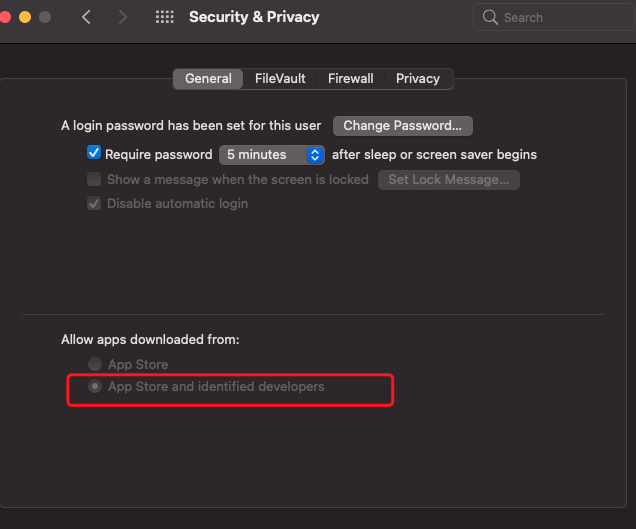 Open Finder
Traverse through to the "Applications" Folder
Select AirDroid

Right Click & Select "Open"
Usually, AirDroid Personal will open without any issues after the first time. But if you reencounter it, please try the same process.