With AirDroid Personal desktop notification, you can mirror all the notifications of your phone to your computer. But in some cases, to make your work more efficient, you may want to block some apps' notifications from being displayed on your computer.
Option 1: From AirDroid Personal App on your phone
Go Me > Security & Remote Features > Desktop Notif > Click Allowed apps > Uncheck the Apps > tap OK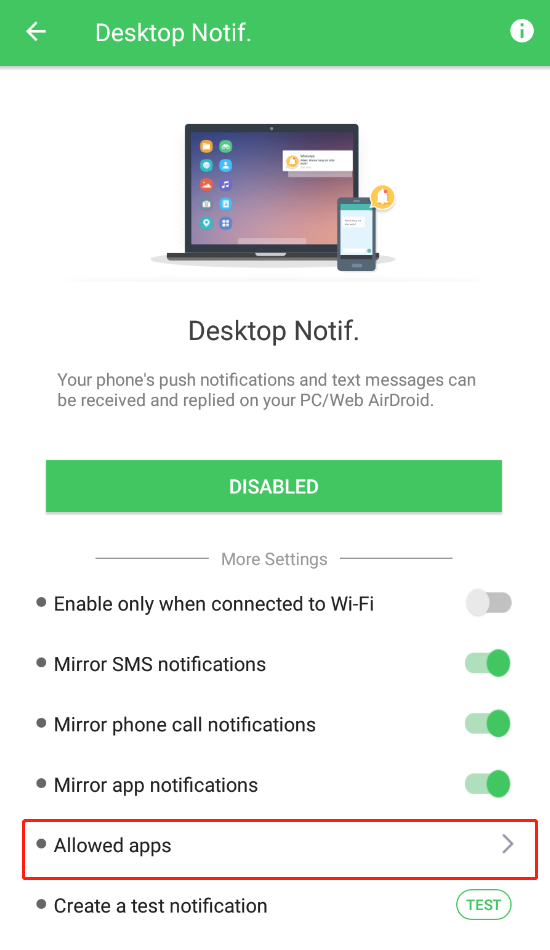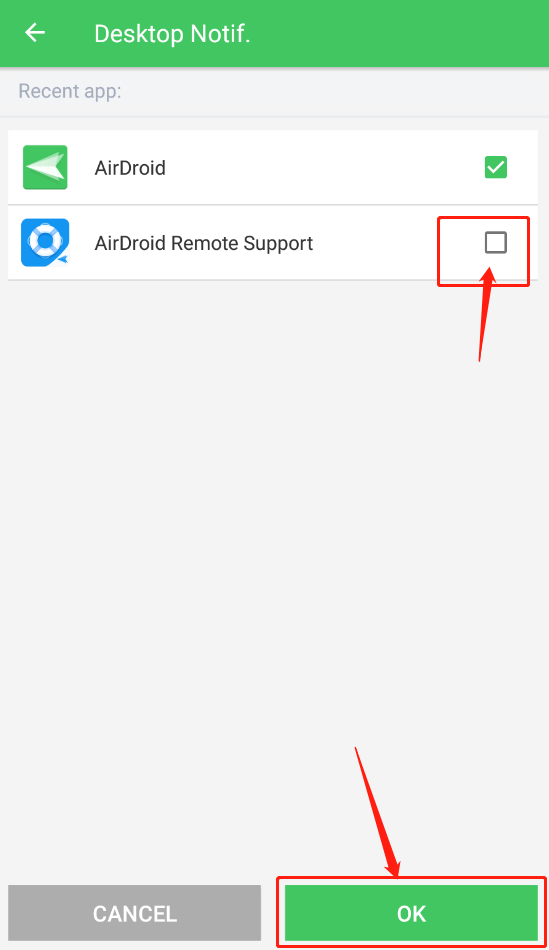 Option 2: From AirDroid Personal desktop client on your computer
Open AirDroid Personal > click the Notification icon > select the app that you want to block > turn off Mirror notifications > click OK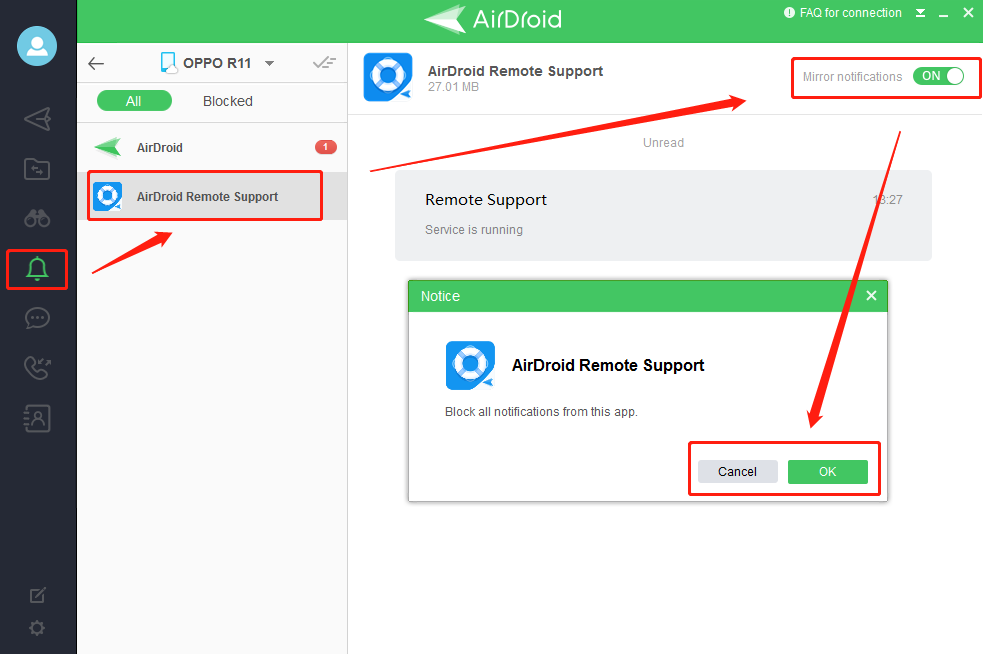 If you want to disable all notification pop-ups or mute the notification sound, please follow the steps below:
For AirDroid Personal desktop client: Go Settings > Notifications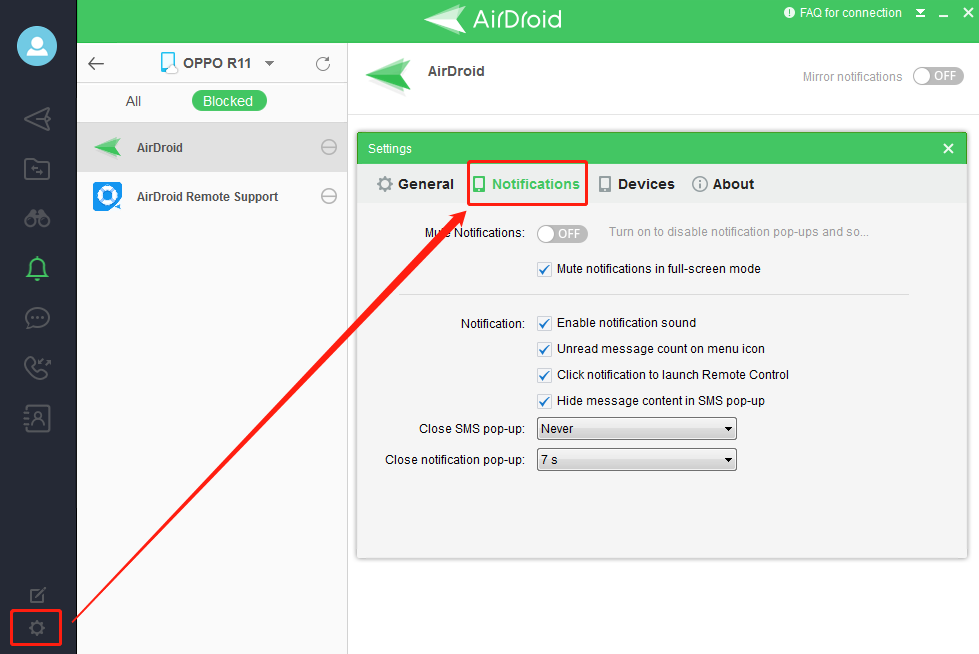 Note: On the AirDroid Personal desktop client, you can customize your notification settings as you like.
Mute notification in full-screen mode
Enable notification sound
Unread message count on menu icon
Click notification to launch Remote Contol
Hide message content in SMS pop-up
Set up the time of SMS pop-up
Set up the time of notification pop-up
For AirDroid Personal web client: Click Account > General.