AirMirror is an efficient and powerful mobile application. As a remote control solution for mobile devices, AirMirror can be used to control your own Android devices remotely and can also be used to assist others in providing technical support.
Remote Control

your own

Android devices from another Android
1. Install the AirDroid client on the Android phone that needs to be controlled (click here to download, or search AirDroid in the Play Store), and register an AirDroid account.
2. After signing in to your AirDroid account, an instruction of permission request and Security Remote permission setup will appear. Just follow the instruction to complete the setup and enable "Remote Control" permission on Security Remote permission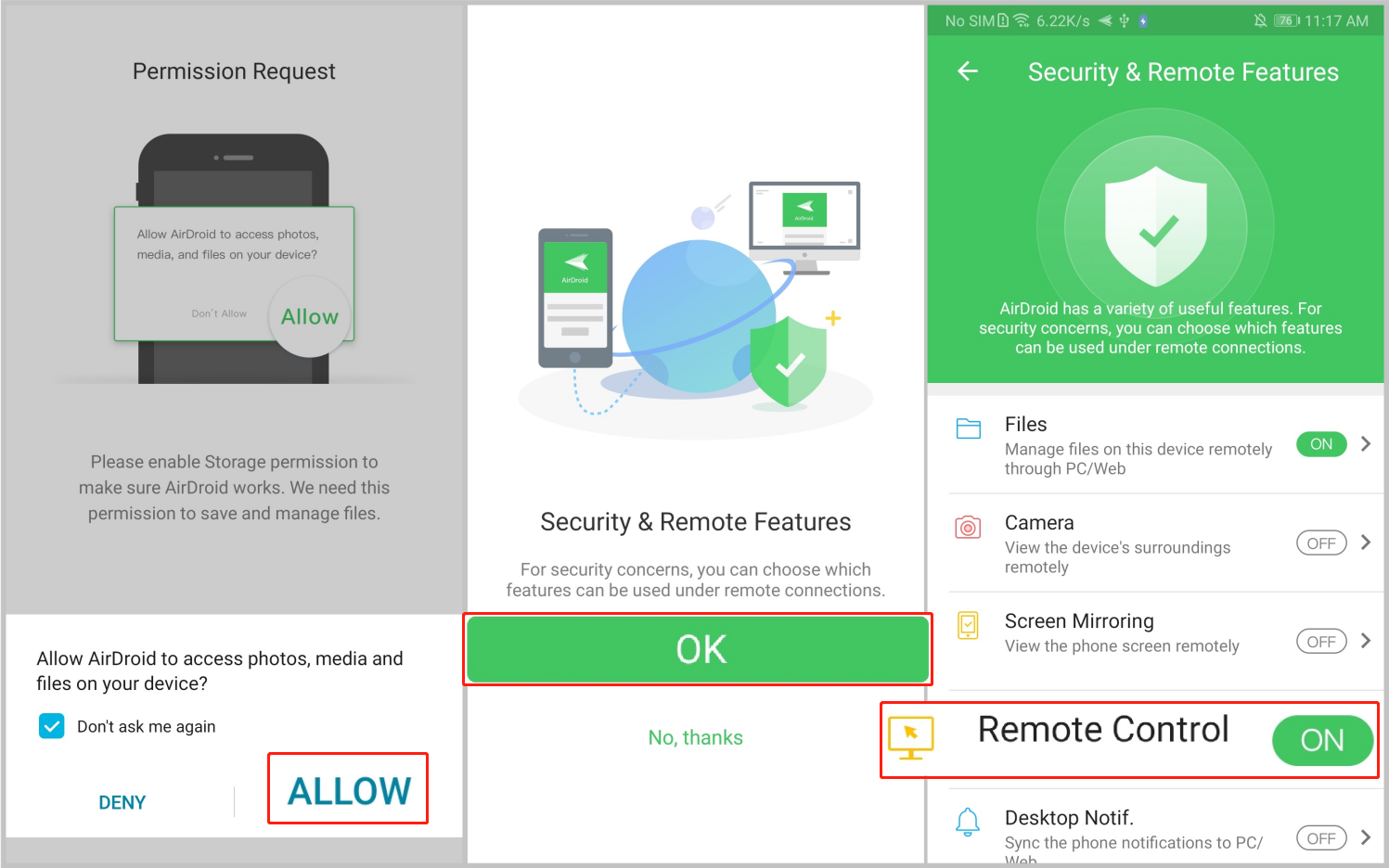 Note: If your Android device didn't root, you should run Non-Root authority for your Android device or Download the AirDroid Control add-on onto it.
3. Install the AirMirror client on the Android phone you want to operate (click here to download or search AirMirror in the Play Store)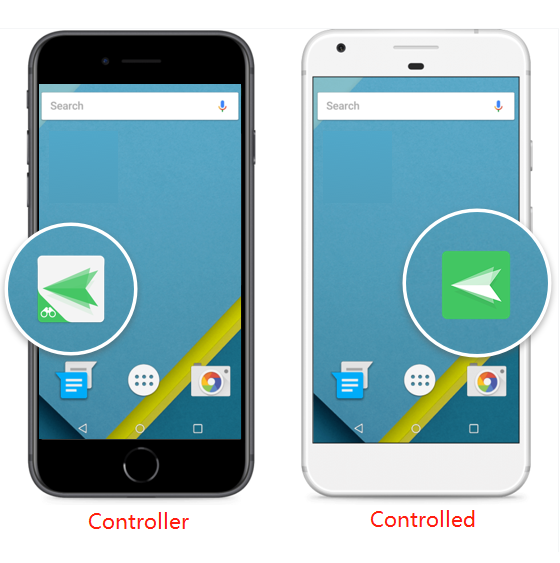 4. Log in to the same AirDroid account in AirMirror as in AirDroid
5. Go to Device, tap your device > Control then you can start controlling it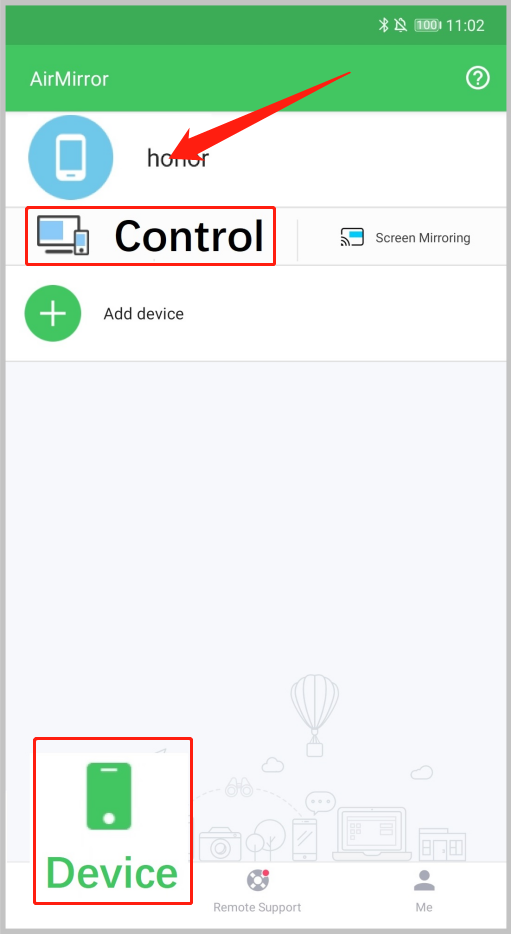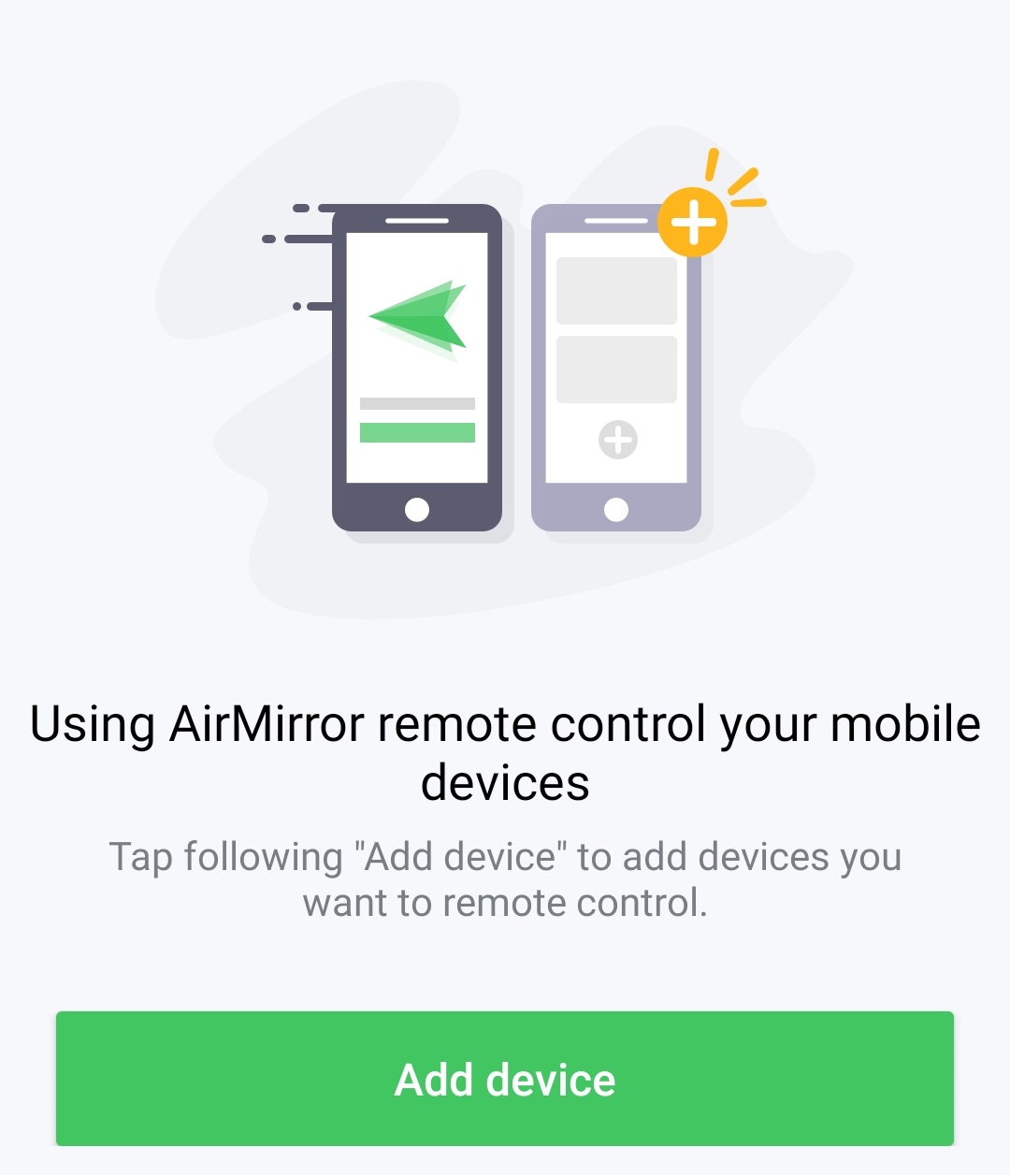 Note: If you didn't log in to your account on the controlled device, then AirMirror will ask you to
Add device
(as the screenshot in the upper right corner). Please go to Android AirDroid and sign in to your account.
Remotely control

someone else's

Android phone on an Android phone:
If you need to control someone else's Android phone, it is recommended that you use AirDroid Remote Support, which is a product specially launched by AirDroid for remote assistance. You can use AirDroid Remote Support to directly control the other person's phone while assisting others remotely and through real-time Voice and other features to improve assistance efficiency. For details, please refer to this tutorial: How to enable remote control in AirDroid Remote Support
P.S. AirMirror app doesn't support the Control feature for iOS devices for now.