Generally, keeping the AirDroid Kids process running on the devices' backgrounds is the key to maintaining its usage.
How to keep AirDroid Kids running in the background on OPPO devices?
Enable basic permissions for AirDroid Kids
Follow the guidance when you first-time open AirDroid Kids (enabled permissions which needed).
What is AirDroid Parental Control and how to start using?
Settings of the device (Android 10,

ColorOS 7 as an example

)
Settings > WLAN/Wi-Fi > Advanced/ Advanced settings
Make sure the Wi-Fi connection is Always on when sleeping. (ColorOS 3.0 and above: the WLAN connection will always be on, you don't have to set)
Settings > SIM card & mobile data > Data usage
Smart network allocation: turned off.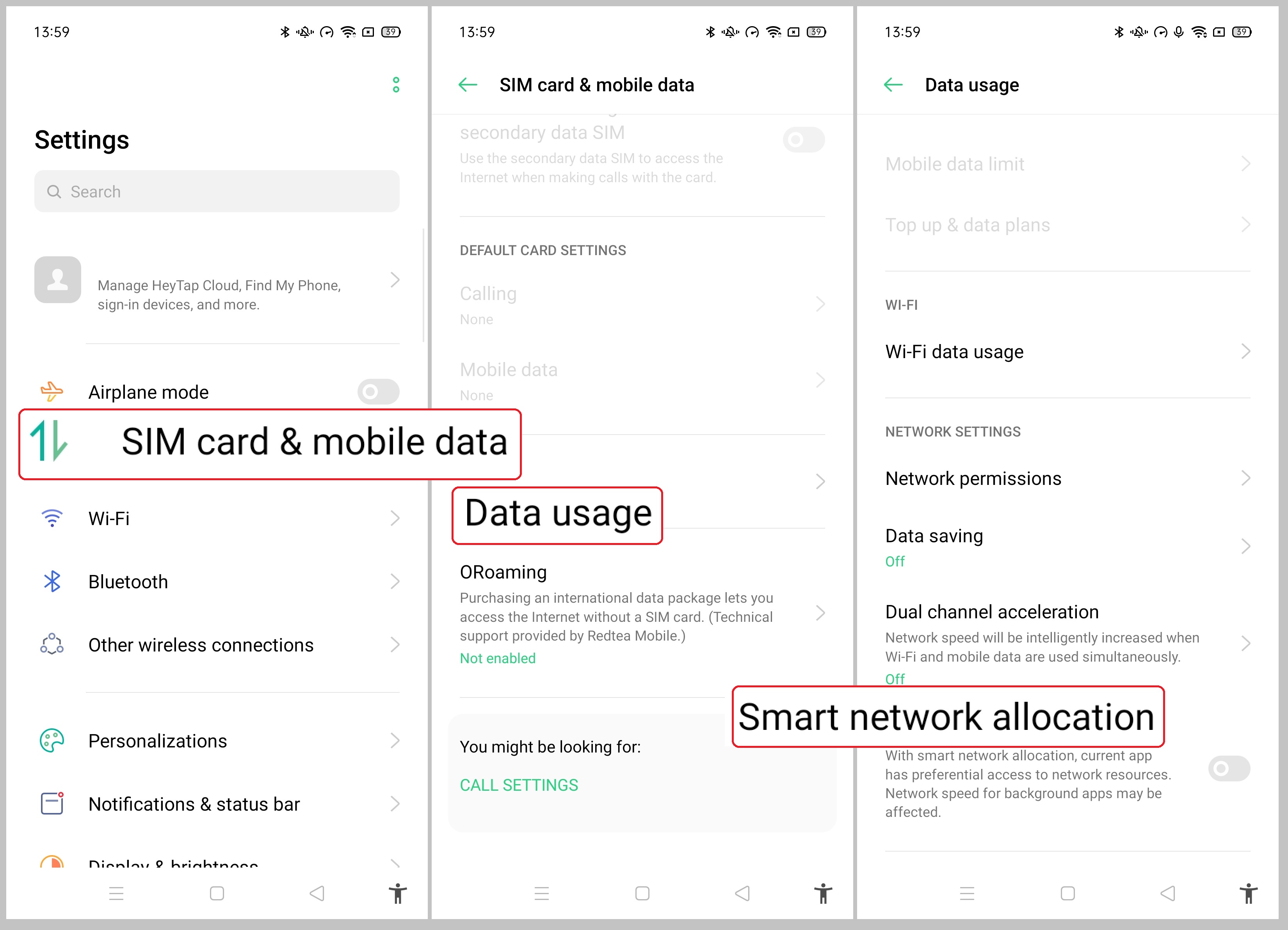 Data saving: turn off Data saving.
Network permissions: make sure both WiFi and mobile data have been allowed.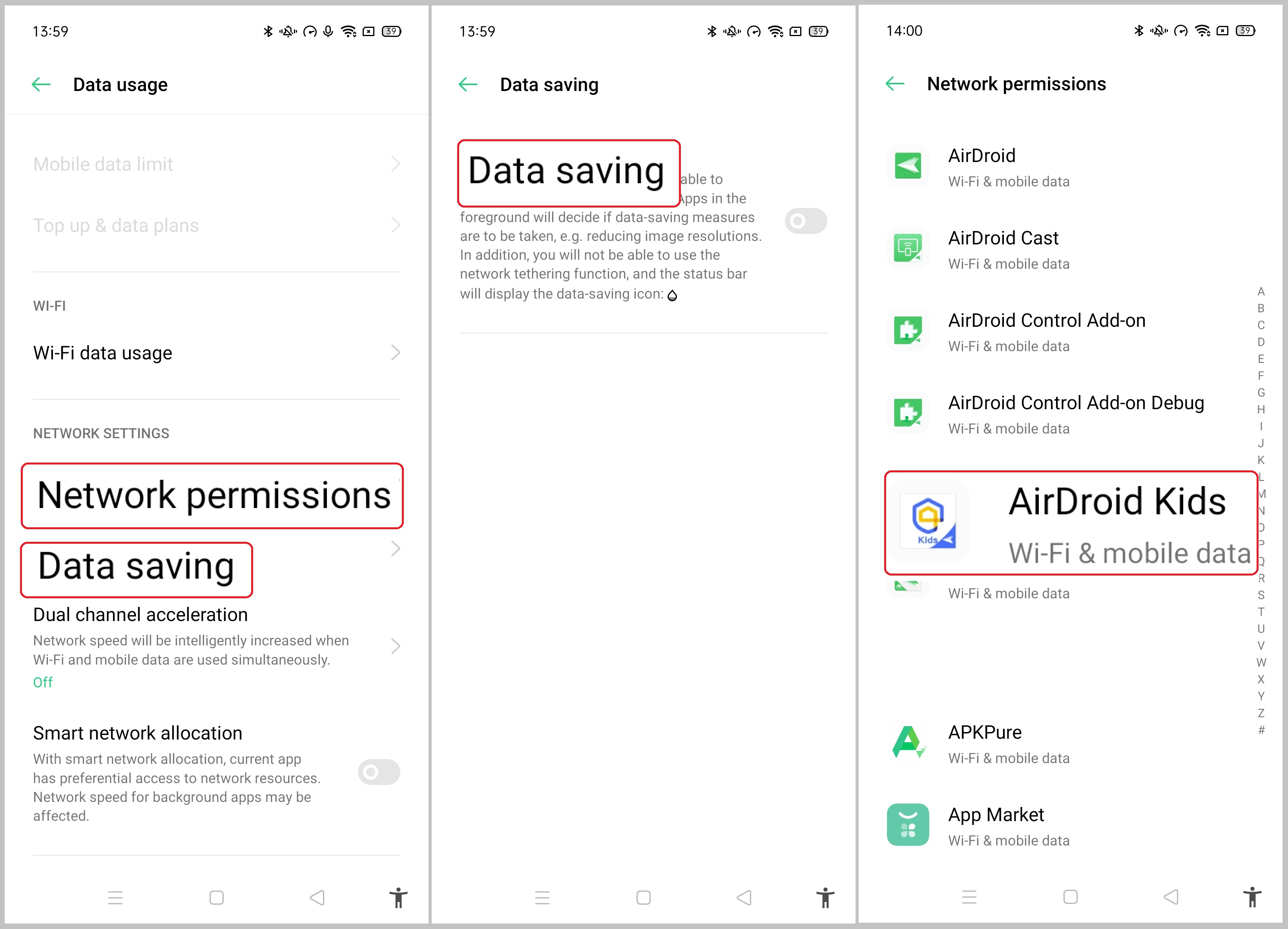 Settings > App management
Go to the App list, find AirDroid Kids.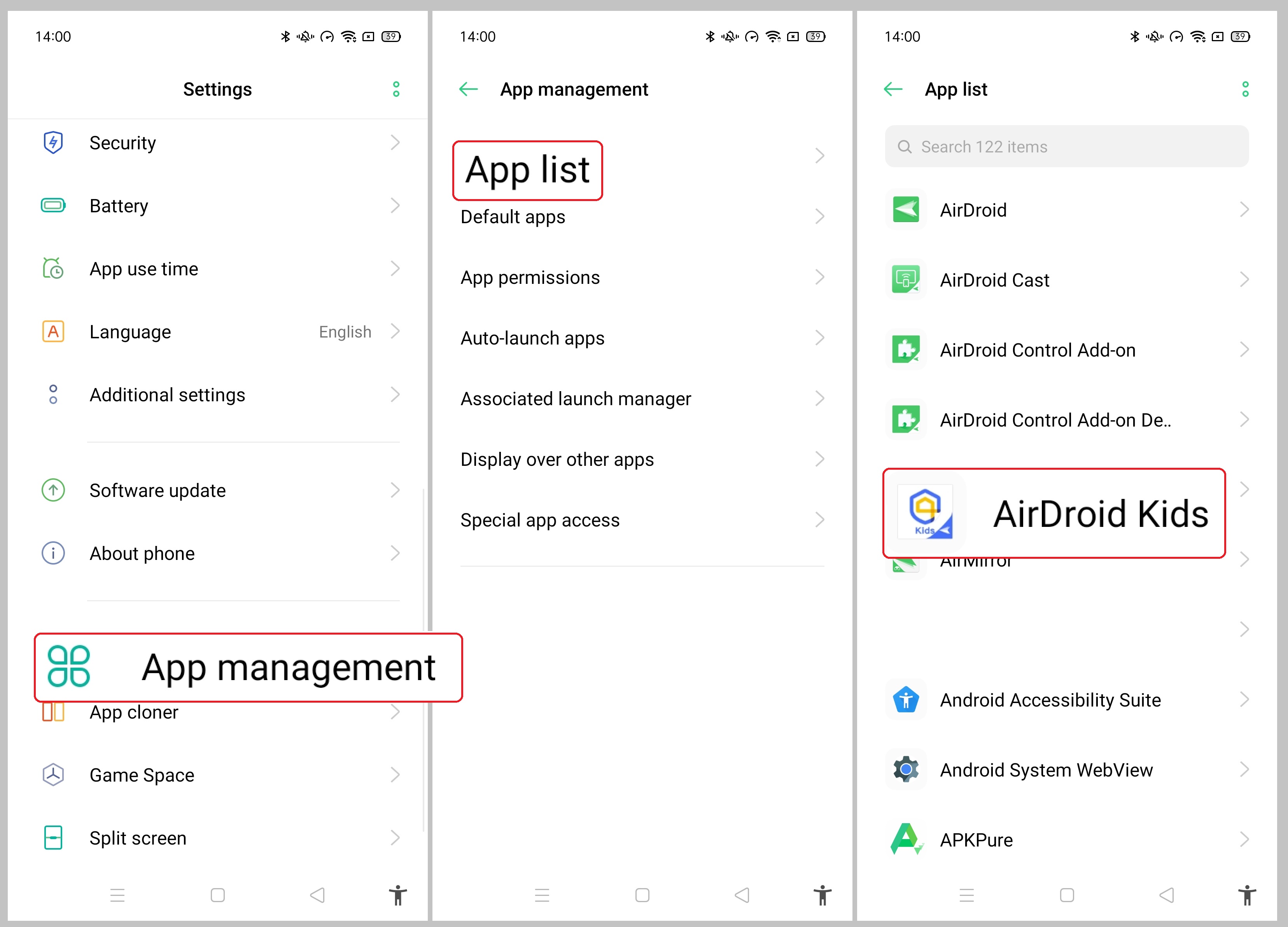 Data usage details: turn off "Disable mobile data", and "Disable Wi-Fi", turn on "Background data".
Battery usage: choose the "Run in Background" option.
Manage notifications: turn off "Allow notifications".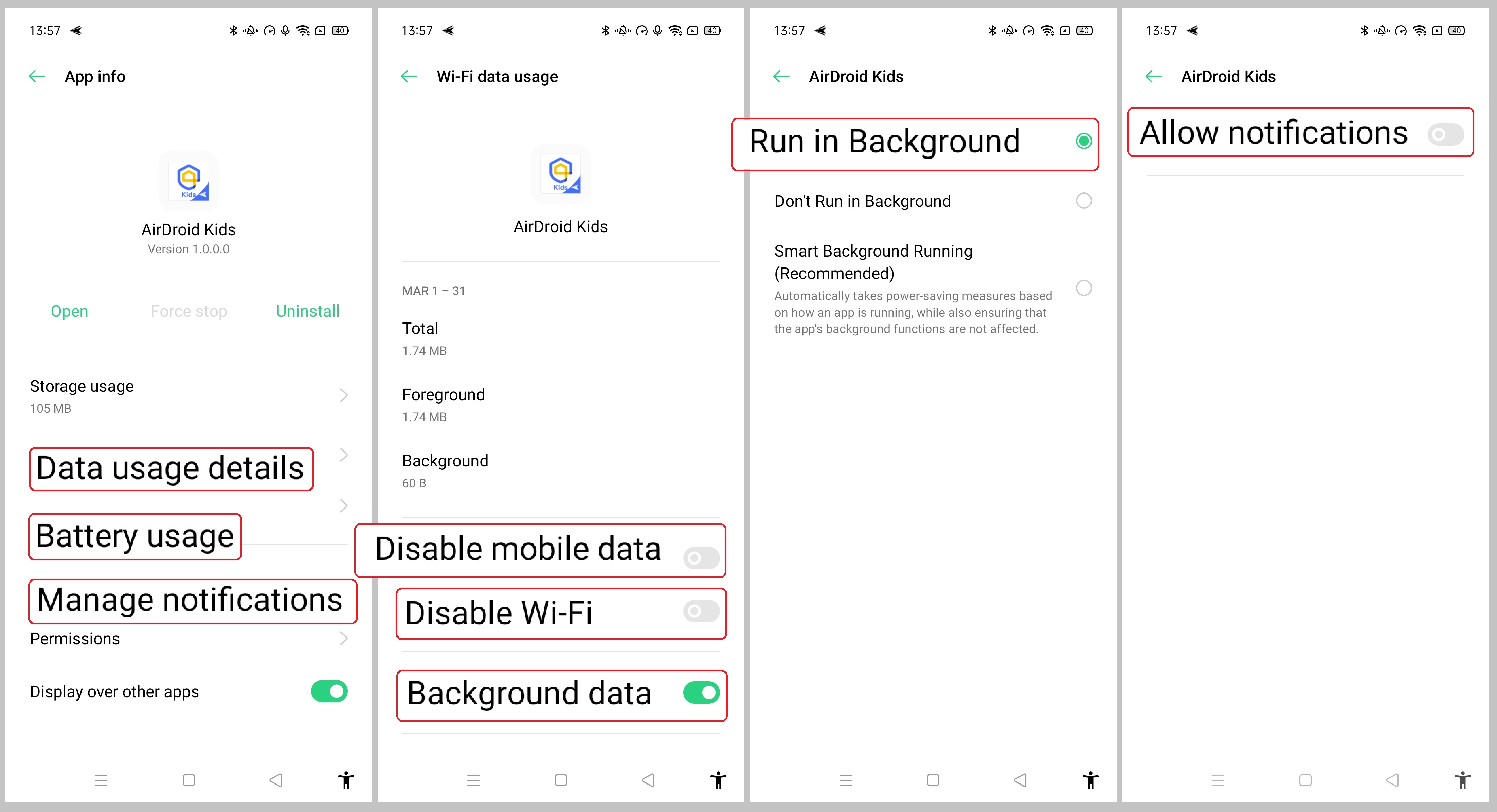 Go to the Auto-launch apps, make sure AirDroid Kids has been turned on.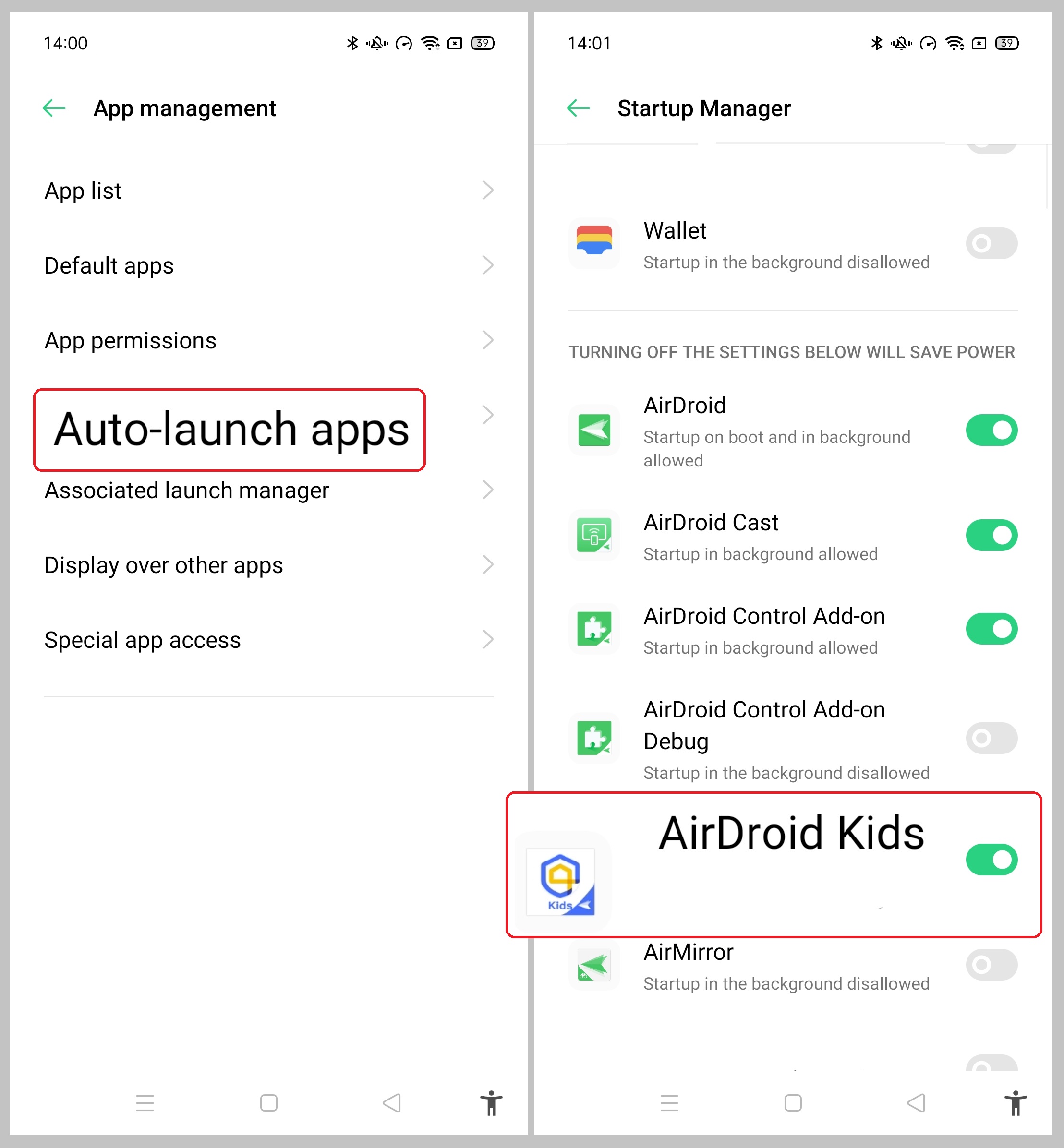 ColorOS 3.0 ~ 6.1.2: Phone Manager > Privacy Peremissons > Startup Manager > Turn on AirDroid Kids.
Settings > Battery
Power saving mode: turned off.
Smart Power Saver: turned off.

(Available on ColorOS 5.2 and above)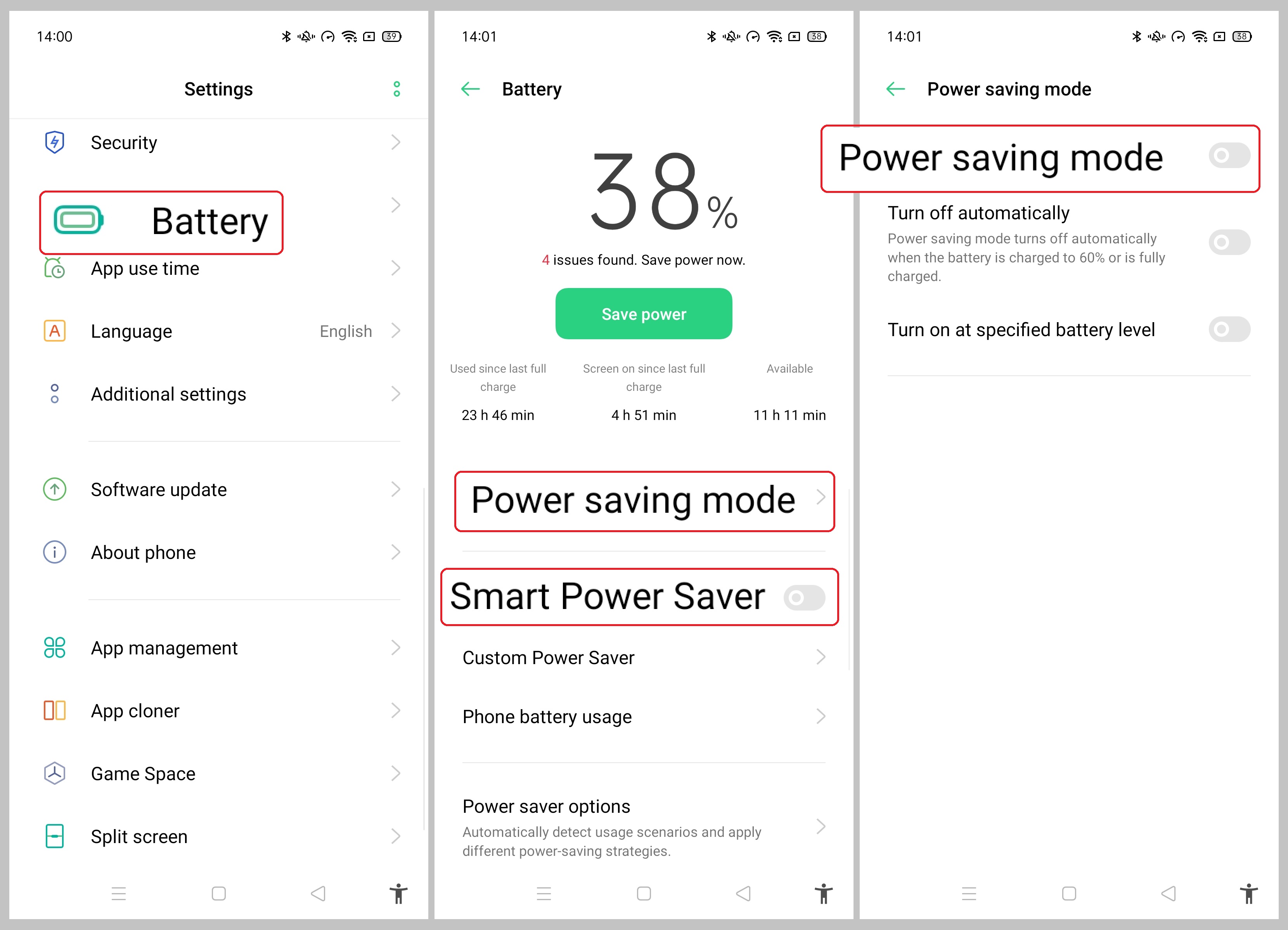 Power saver options: turn off "Sleep standby optimization".
High performance mode: turned on.
App Quick Freeze: turn off AirDroid Kids.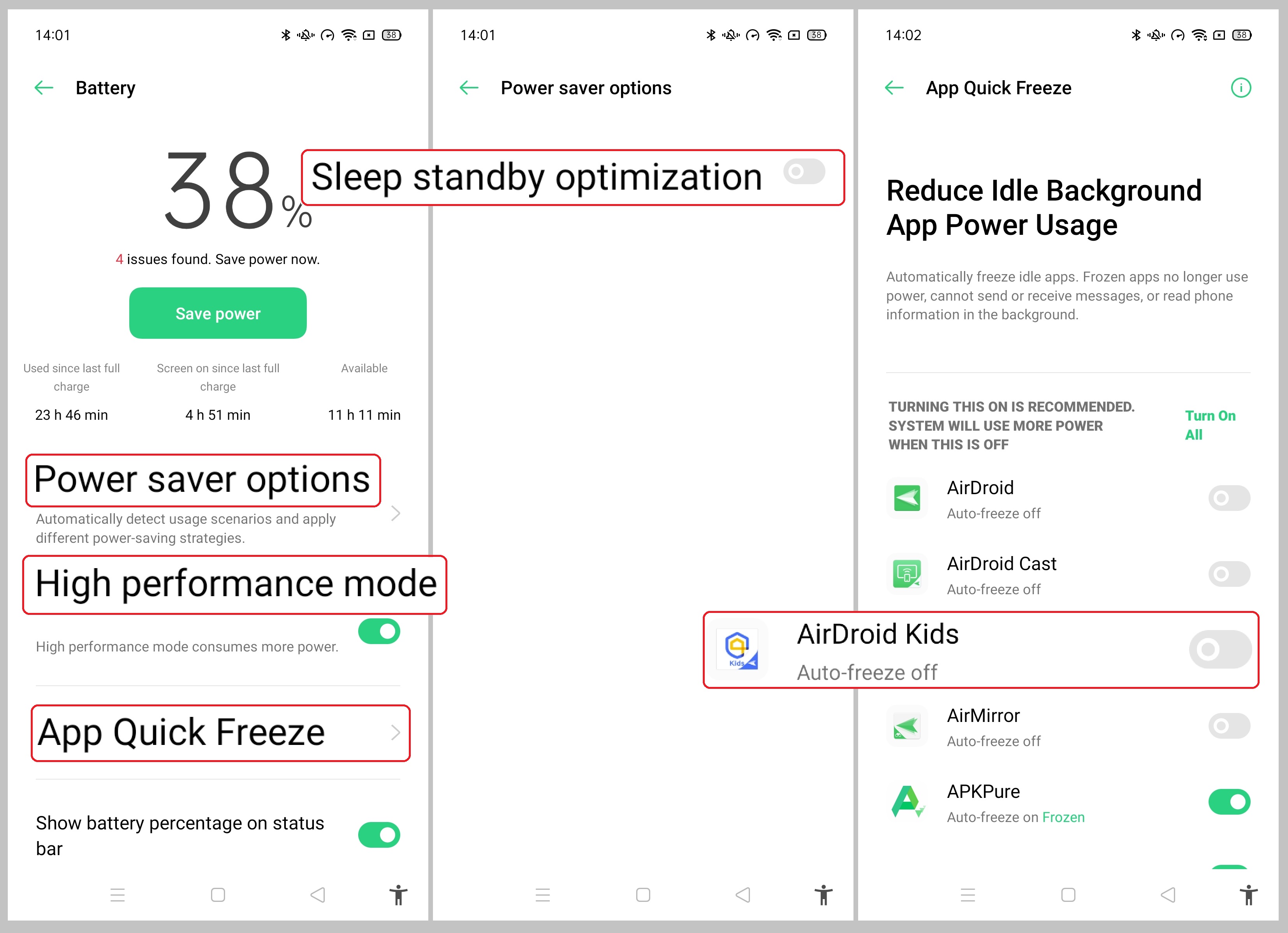 Custom Power Saver > Select AirDroid Kids > Select "Allow Background Running" (For ColorOS 5.2 below: turn off "Background Freeze" & "Abnormal Apps Optimization", and "Doze" in

Energy Saver).
Smart power saving scenarios > Turn off "Sleeping Mode".
NOTE:
Background tasks will consume a device's limited resources, like RAM and battery. So the Android OS system will handle the task killer when memory is low and very deliberately doesn't allow you or app developers to control the background task killer. That's why we can't keep the AirDroid Kids service permanently alive in the background.

Besides, the special case below will cause a connection problem too:

Device power-off.

AirDroid Kids has been uninstalled.

There is no network on the device.